Rent a Flick for 50% off through Google Play Movies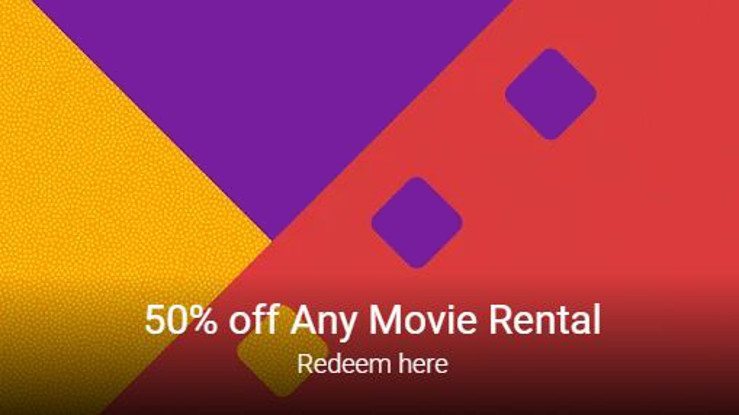 Google loves to put on a good sale, but rarely do we see great deals when it comes to rentals. For a limited time that will change as they are shaving 50% off movie rentals through the Play Store.
Google's movie rental promotion is one of the more straightforward ones you're likely to see. To take advantage, you simply need to have a Google account and a method of payment synced to said account on your mobile device. Once you agree to their offer, you are free to peruse the Play Store and find the film of your choosing. The offers is good for all rentals as well, which is nice as it knocks the price down on the newest rentals.
In addition to the half-off rental promo, Google has several other deals going this week. Book lovers are getting an odd promo that will allow them to read 50% of select books  for free, but there's a bit more action on the music side. A number of $0.99 albums have been listed and a few of the names you'll recognize include Green Day's American Idiot and B.o.B.'s Strange Clouds, while Linkin Park's Hybrid Theory is now listed as free.
The Google Play rental deal is of a limited nature, so you'll need to take advantage of it by March 17. That said, you'll have 30 days to watch your rental once you choose one, and new releases arrive ever Tuesday so may want to hold that credit for another week's worth of new releases.