The Cricket-centric Oppo F1 ICC WT20 launches in India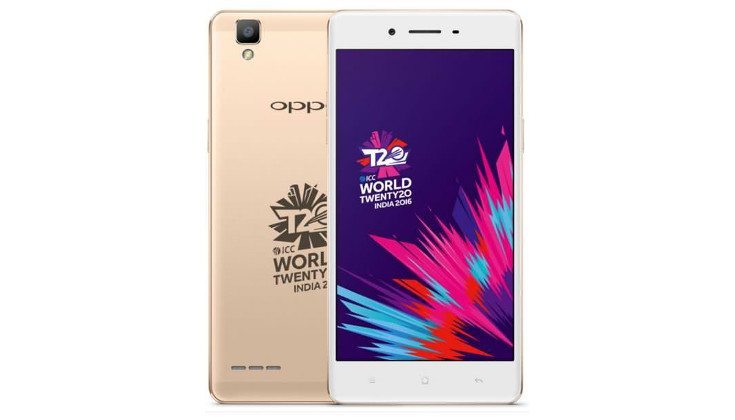 Each year, we see a number of themed smartphones arrive from manufacturers around the globe. The Oppo F1 ICC WT20 is the latest smartphone to go that route, and it's geared towards folks that enjoy the Gentleman's game.
Depending on where you live, Cricket may or may not be a very big deal. That said, it is the sport of choice in certain regions around the globe, and Oppo is well aware of that. With that in mind, they decided to drop a new handset that caters to fans of Cricket, and they will even give you a chance to snag one for free in case you are a little strapped for cash at the moment.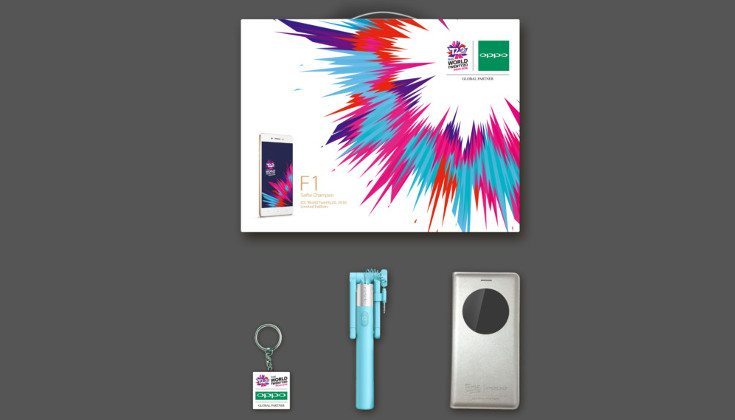 The Oppo F1 ICC WT20 is essentially the F1 in disguise, so you'll get a 5-inch IPS display with a resolution of 1,280 x 720. Beneath the glass, you'll find a Snapdragon 616 and 3GB of RAM, while the storage capacity is listed at 16GB but expandable up to128GB through the usual means. A 13MP/8MP camera combo, 2,500mAh battery, Dual SIM slots, and 4G LTE round things out for the Oppo F1 ICC WT20. As it is a themed edition, you'll also have the logo on the backside to go along with a selfie stick, key chain and case.
The Oppo F1 ICC WT20 is launching in conjunction with ICC WT20 2016, and will set you back Rs. 17,990 in India. The company will also give folks a chance to pick one up for free through their "Catch The Six" promotion taking place during the matches.
via –Fonearena