Disney Magic Kingdoms app release March 17 for Android, iOS, Windows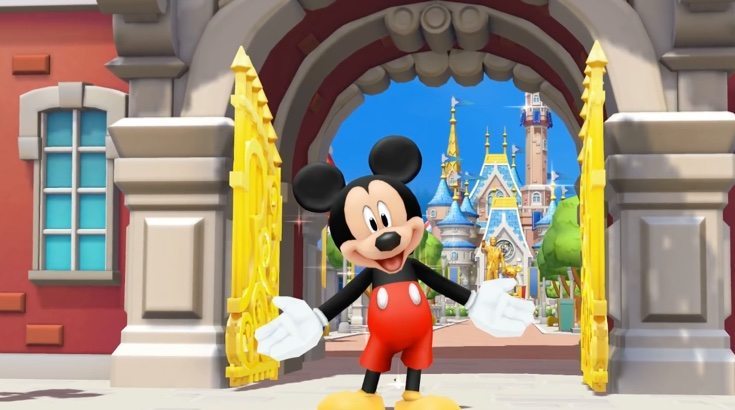 As well as covering new smartphones and tablets we like to keep readers in the loop about popular apps. One that's just about to arrive is the Disney Magic Kingdoms app with a release set for March 17. There's not too long to wait then and the app will launch for the Android, iOS, and Windows platforms.
The Disney Magic Kingdoms app is the result of collaboration between Disney and game developer Gameloft. It's a new simulation game, and given the Disney branding it's likely to be a big hit. The idea behind the game is to build your own Disney theme part and you'll need as many visitors as you can get to make it a success. More visitors equals more money to spend on fresh attractions.
Just a few of the attractions included are the Astro Orbiters, Mickey's Fun Wheel, and Monster's Inc. Laugh Floor. Of course it wouldn't be a Disney game without Disney characters. You can bet that some favorite characters from the likes of Toy Story, Wall-E, Tangles and more will also be exploring the park and thrilling the visitors.
In a statement Disney says,
"The game's story mode follows Maleficent as she casts an evil spell ridding the Parks of all its powerful magic, and players will need the help of beloved Disney characters such as Mickey Mouse, Buzz Lightyear and many more to defeat the villains and create the park of their dreams."
The Disney Magic Kingdoms app is free and you'll be able to find it for Android devices at Google Play, iPhone and iPad at the App Store, and also Windows devices at the Microsoft Store from Thursday. For now you can check out the official teaser video below this post, or head to the official Disney Magic Kingdoms website.
Are you eagerly counting down the days until you can try out the free Disney Magic Kingdoms app for Android, iOS, and Windows.
Via: Android Authority