iOS 9.3 beta 7 review for changes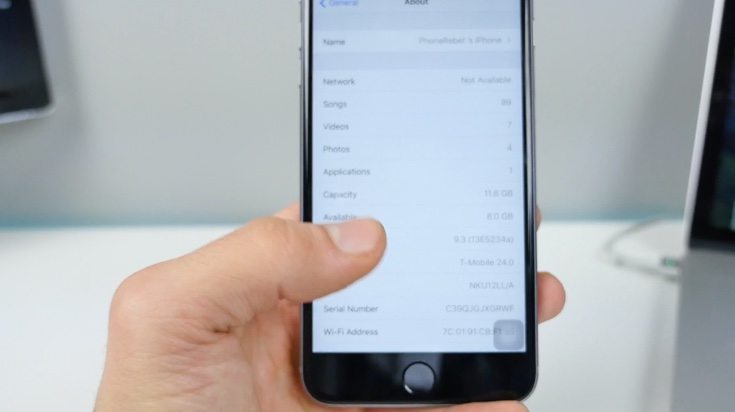 The iOS 9.3 public release is expected to take place next week although nothing is official yet. In the meantime Apple seeded iOS 9.3 beta 7 to developers as well as public beta testers yesterday. The latest beta contains further bug fixes and improvements and some have already got to grips with it. That means we can share an iOS 9.3 beta 7 review that shows changes.
If you've missed previous coverage on iOS 9.3 we can tell you that it will bring some new features and performance optimizations to iPhone and iPad. Just some of these are the new Night Shift mode, Health and Activity app updates, and more 3D Touch support for iPhone 6S and 6S Plus users. There are additional CarPlay features, and also improvements for education such as school iPad multi-user support.
The latest beta is 66.1MB in size. Apple's iOS 9.3 beta 7 doesn't really offer much in the way of new things from previous betas. That's because at this stage the focus is on ironing out any issues and making sure things are running smoothly. If you scroll down this page you'll arrive at a video showing an iOS 9.3 beta 7 review. It begins by discussing how unusual it is to see this many betas of an upcoming iOS release, although it's likely that this will be the last before the GM (Gold Master).
The review video moves on to give an oversight of the latest beta and what iOS 9.3 will offer. You'll see a Geekbench benchmark test with the results from iOS 9.3 beta 7 compared to beta 6. Both the single-core and multi-score results are higher and then the scores are also compared with the results from iOS 9.2.1. The iOS 9.3 beta 7 review then looks at whether some particular bugs and issues have been resolved, and it's evident that there are still some glitches but also some fixes.
When you've watched the iOS 9.3 beta 7 review we'd like to hear from you. Are you looking forward to the public release of iOS 9.3? Which new features do you think will be most useful to you?
Source: EverythingApplePro (YouTube)