Lenovo Windows 10 Mobile device gets leaked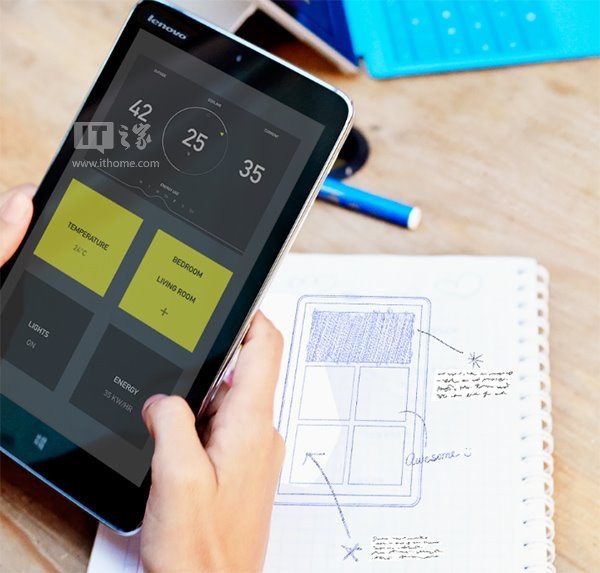 This next item will be short as there's not too much information yet. Nevertheless it's interesting for those who enjoy the Windows mobile platform or are Lenovo device fans. A new Lenovo Windows 10 Mobile device has been leaked. Such a phone was rumored in early 2015 and it has now surfaced again.
It was in March last year that Microsoft first said that a Windows 10 Mobile phone was being developed by Lenovo. At that time it was thought that it would be available by the middle of that year through China Mobile, but this never came to fruition. After a lengthy silence the device has now emerged again in an image leak out of China.
Today during an event in China, Microsoft was discussing app design specifications. The device you can see here with Lenovo branding was spotted at the event, and as previously expected it looks to be sizeable at 6-inches or more. What we would not expect is to see only a Windows button at the bottom, but this could be because the device is in the prototype stage. Also we can see that it has a metal frame.
Although it's difficult to tell from the leaked image alone, it looks as though this untitled Lenovo Windows phablet could be a fairly high-end device. That would be sure to create plenty of interest so we'll be keeping our eyes open for more about this phone. Would you be a potential buyer of a Lenovo Windows 10 Mobile phablet? Do let us know by sending us as comment.