Samsung Galaxy TabPro S release for UK and pre-orders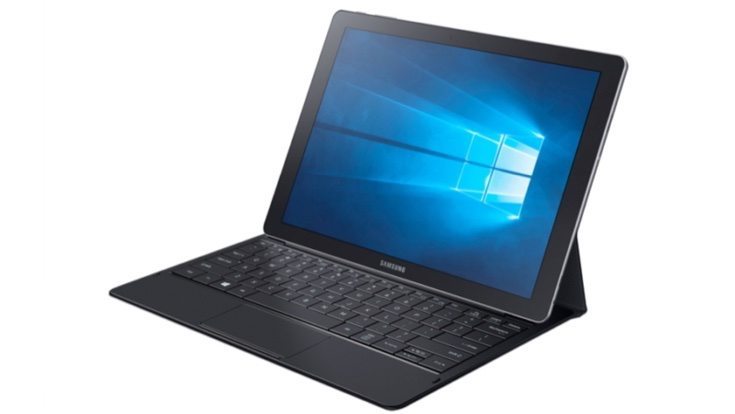 At the beginning of this year Samsung announced its Galaxy TabPro S Windows premium 2-in-1 tablet. It was set to launch in various world markets from February and we have news of the Samsung Galaxy TabPro S release for the UK. Pre-orders are already available.
Samsung says that the device will go on general sale on Thursday March 17, so there's literally just a day until you'll be able to get your hands on it. The Samsung Galaxy TabPro S is a hybrid device that runs Windows 10 and there's a fully equipped keyboard cover with trackpad. Samsung UK's Vice President of IT and Mobile, Conor Pierce, said,
"Interest in the Galaxy TabPro S since we announced at CES has been remarkable and we are hugely excited to be offering people the chance to pre order this innovative device ahead of it going on general sale on 17th March. We believe this product balances the best of Samsung's Galaxy Tab range with the wealth of features on the Windows 10 operating system for the most advanced 2-in-1 experience on the market."
One of its features is fast charging with a full charge available in just 2.5 hours that should give over 10 hours of use. Another feature is Xbox One game streaming. Specifications include a 2.2GHz Intel Core M dual-core processor, and a 12-inch Super AMOLED display with resolution of 2160 x 1440. It has 4GB of RAM, 128GB SSD, and a 5200 mAh battery.
It has a 5-megapixel camera at both the back and front. The device features LTE Cat 6 connectivity, WiFi, Bluetooth, NFC, GPS, and USB Type-C. It has an extremely sleek design in a black colour, and it's only 6.3mm thick, weighing in at 693g. The Samsung Galaxy TabPro S price for the UK is £849.
You can see more about it at the Samsung source below. Are you pleased to hear about the Samsung Galaxy TabPro S release for the UK? Are you about to buy the Samsung Galaxy TabPro S 2-in-1 tablet?
Source: Samsung
Via: Windows Central