PlayStation VR price set at $399 ahead of an October release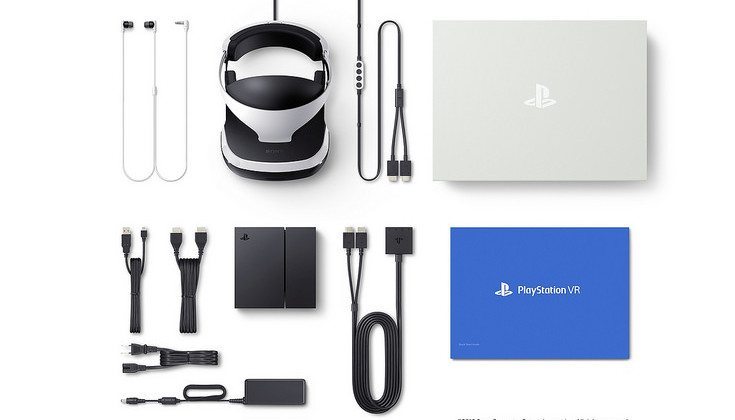 Earlier today told you about some big news in the VR world with the launch of Minecraft VR. Well, now we're going to tell you about the Sony PlayStation VR price, which was just announced along with a slew of new details on their upcoming VR games.
By the time Christmas rolls around, Virtual Reality will officially be in full swing. Plenty of people are already enjoying it on their mobiles or with their dev kits with consumer versions of the big guns set to debut in a matter of months. Sony's first big attempt at VR will come with the PlayStation VR release date which has been set for October with a price tag of $399.
If you're already throwing money at the screen due to the PlayStation VR price tag, you'll want to consider what comes with it first. That price will only get you the headset, some earbuds, and about a half-dozen cables along with a power adapter. There is also an external processing box, but no controllers unfortunately. That means you'll have to purchase move controllers if you don't already own them… and a camera as well. Needless to say, the price of being able to use the PlayStation VR is more than $399 unless you already possess the additional components.
In terms of content, there is a lot of it already in the works and more on the way. The company announced that over 230 developers are currently working on material for the PlayStation VR, and they plan on having more than 50 games ready to roll when the PlayStation VR release date arrives in October. Some of the familiar names on the list include 2K Games, Devolver, EA, MLB, Owlchemy Labs, Skybound, Warner Bros, 505 Games, CCP, Gree, GungHo and Bandai just to name a few.
If you own a PlayStation 4, things are going to get interesting in October as Sony appears to be all-in on Virtual Reality. It's also nice to see them offer up a "base" package for $399 as you know there will be high-priced VR bundles on store shelves when the holiday season rolls around. It remains to be seen how PlayStation VR will stack up against the Rift and Vive, but it will certainly be exciting to find out.