Lava V2s price may make earlier version a better deal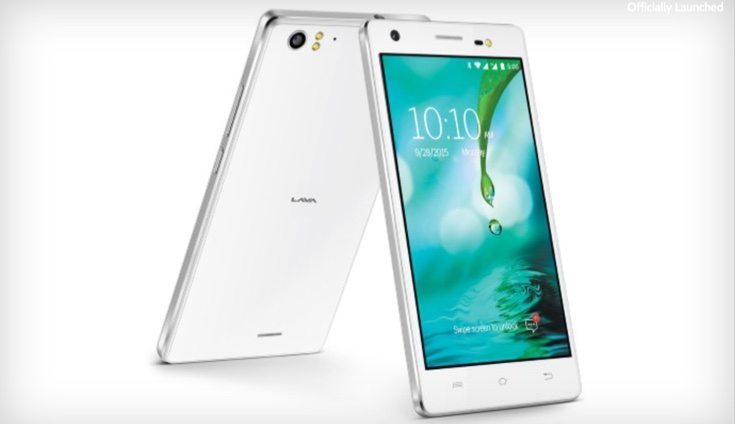 Some readers may know of the Lava Pixel V2 that was announced in India in September last year. Now the Lava V2s has launched as a trimmed down version of the Pixel V2, although current pricing means you might find the earlier phone a better deal. Read on for the Lava V2s price, specs and more.
There are only a few differences between the new V2s and the earlier Lava Pixel V2. However, the price of the Lava V2s has been announced as Rs. 7,899. Although the Lava Pixel V2 was priced at Rs. 10,750 at launch, it's currently available from around Rs. 8,499. That's still more expensive than the newer phone but let's look at the specs.
The newly launched V2s has a 1GHz MediaTek MT6735 quad-core processor and a 5-inch HD display (resolution 1280 x 720). It's equipped with 2GB of RAM, and 8GB of internal storage that's expandable to 32GB via microSD. Further Lava V2s specs include an 8-megapixel rear camera featuring dual tone LED flash. It also has an 8-megapixel front-facing shooter with single LED flash.
The Lava V2s is a dual SIM smartphone with connectivity options that include 4G LTE, WiFi, Bluetooth, GPS, and microUSB 2.0. It runs the Android 5.1 Lollipop OS with some customization and has a 2500 mAh battery. The handset measures 141.6mm x 70.8mm x 8mm, weighs in at 129g, and is offered in Mirror Black or Icy White colors.
On the other hand the earlier Lava Pixel V2 has the benefit of a 16GB of internal storage and a 13-megapixel rear camera while other specs are the same. Therefore some might feel it's worth paying the relatively small extra cost for the Lava Pixel V2 although others will be happier with the cheaper V2s.
When you've had time to consider the options we'd be interested to hear from you. Are you more likely to purchase the older Lava Pixel V2 or opt for the new Lava V2s?
Source: Phone Radar