Samsung Gear S2 by de GRISOGONO arrives this Summer for Luxury Lovers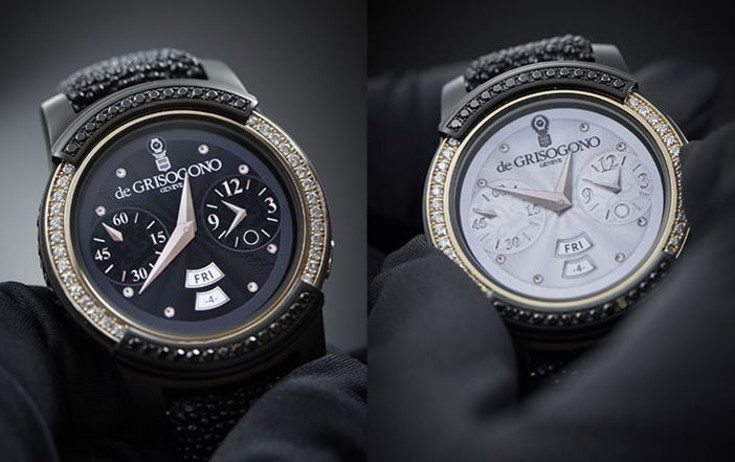 Almost every time Apple or Samsung release a flagship, someone dips it in a precious metal. The Samsung Gear S2 by de GRISOGONO is one of a handful of bejeweled smartwatches, and it takes the word bling to a whole new level.
The Samsung Gear S2 is a fine smartwatch, and while it bucked the trend to go with Tizen, it's safe to say Samsung produced a winner. While the guts are essentially the same as almost every other smartwatch on the market, the funky rotating bezel and its sense of style sets it apart. If you though the wearable didn't have enough shine, prepare to meet the Samsung Gear S2 by de GRISOGONO.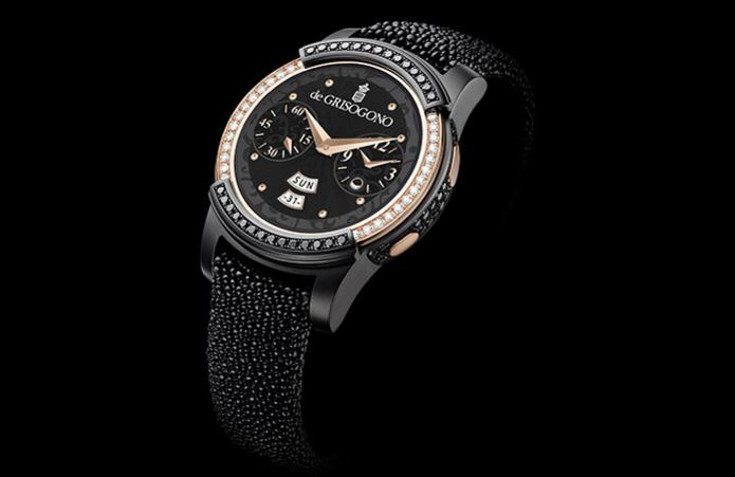 It's not that difficult to get something dipped in gold, Samsung knows this. That's why they teamed up with de GRISOGONO for their bejeweled Gear S2, and it's a looker as you can see from the photos. The decked out version of Sammy's wearable has a rose gold bezel and accents and over 100 black and white diamonds. If that weren't enough, the band is studded with Galuchat otherwise known as Shark or Ray skin. The innards stay the same, but it appears you'll get some fancy custom watch faces to go along with the smartwatch.
The Samsung Gear S2 by de GRISOGONO will make its official debut at Baselworld before launching this summer through de GRISOGONO and Samsung's retail outlets. Pricing has yet to be announced, but it will not be cheap by any means.