Ulefone Vienna specifications are made official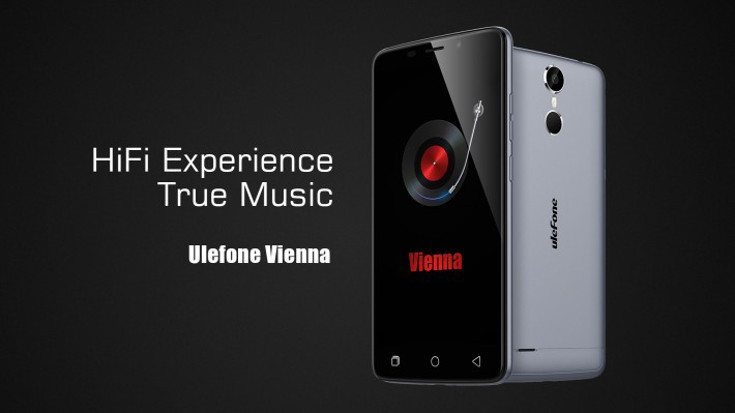 Ulefone has released a slow trickle of leaks regarding the Ulefone Vienna over the past few weeks. Today they revealed all of the Ulefone Vienna specifications so we are finally able to fill in the blanks for a couple of key areas.
When Ulefone first mentioned the Ulefone Vienna, it was touted as a handset with Hi-Fi audio and a slick design. We also learned it would have some power with 3GB of RAM and an octa-core chip. They kept several key features under wraps until today, but they have finally let the cat out of the bag ahead of an official release, which looks to be right around the corner.
As mentioned, the Ulefone Vienna will have a nice audio setup with NXP Smart Audio PA. That means it can handle frequencies from 20Hz to 20GHz and sports DAC and an amp. We finally found out the resolution of the 5.5-inch panel as well, so you'll be getting an FHD LTPS display from Sharp if you opt for the Ulefone Vienna.
The rear camera has been revealed as a 13MP Panasonic MN34172, and a better than average 3,250mAh battery will keep the lights on. The company has also included a fingerprint scanner and an Infrared emitter to go along with a revamped U-launcher to ease navigation. Needless to say, it has all the bells and whistles most folks look for from a new handset.
There's still been no word on when we'll see the Ulefone Vienna released, but the company has said pre-sales are "not far away" and it will carry a considerate price whenever it lands.
Would you be interested in the Ulefone Vienna if the price is right?