LG G5 SE breaks cover as LG G5 variant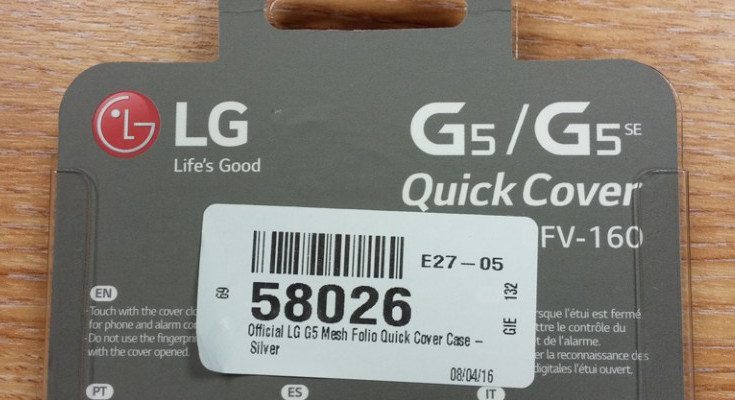 The LG G5 hasn't been in the wild for long, but has already gained plenty of fans and early adopters. A new variant is set to hit the streets soon, and today we've gotten confirmation of its name as it will be called the LG G5 SE.
We're not going to make any "SE" jokes, but special edition phones are nothing new in the smartphone world. How special they actually are depends on the manufacturer, and while details are vague, we know LG is going SE with the LG G5 SE. A Quick Cover case has been photographed in the wild, and it's compatible with the company's new flagship and something called the LG G5 SE.
Absolutely nothing is known about the LG G5 SE aside from the fact it will be around the same size as the regular LG G5 considering they share the same case. That means we could see a chip switch, a popular move amongst manufacturers, or a device with a plastic shell. Considering the addition of the LG Friends this year, there are a lot of ways the company could go with a lower-priced variant.
As HTC and Samsung all have variants, it's only natural for LG to pull the same move with the LG G5. The LG G5 SE may not be the only variant we see from the company this year, but it looks to be the first one to hit the streets in 2016.
via – 91mobiles,   GSMarena    source: Mobilefun.co.uk