HTC 10 price and availability are official, launching in May
As promised, HTC has pulled back the curtain on the HTC 10 today, and the flagship is finally official. That means we're back to give you a full rundown of what you can expect from the device along with the HTC 10 price and availability.
A long and winding road has led us to the HTC 10 release, and now that it's here we get to see how all the leaks stack up against the real thing. As we expected, most of the later leaks were dead-on as the handset looks just like the more recent renders. The HTC 10 specifications are nothing to scoff at either as the smartphone is on par with the fastest flagships around.
When it comes to hardware, HTC pulled out all the stops for their new baby. The HTC 10 will have the popular Snapdragon 820 under the hood along with 4G of RAM, which helps push pixels around on a slick 5.2-inch QHD Super LCD 5 panel. Storage options include 32GB or 64GB although both versions are expandable through a microSD card slot. As for the cameras, the rear snapper has an UltraPixel 2 sensor that clocks in at 12MP with OIS, Laser Auto Focus, and plenty of other software tricks. The front-facing sensor isn't as magnificent, but solid at 5MP with OIS and an ultra-wide lens.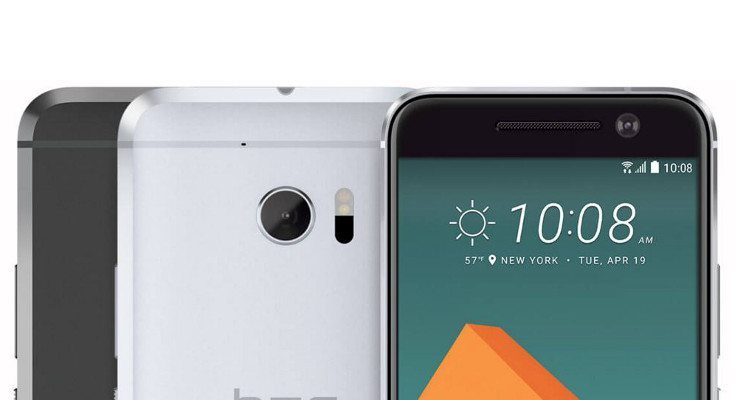 The HTC 10 checks all the boxes in the connectivity department, so you'll get Bluetooth, Wi-Fi, GPS, 4G LTE, and a fingerprint scanner. It will also have a USB Type-C port, which will charge the reasonably sized 3,000mAh battery. In a nutshell, it's a flagship in every sense of the word and you'll get the newest version of Sense as well with the HTC Sense 8 which is slathered on top of Android 6.0.
We're not going to discuss the HTC 10 design as we've gone over that plenty of times over the past few months. That said, it's a looker and the BoomSound speakers are still present — with a catch. There are two speakers, but they aren't stereo as they basically act as a sub and tweeter. The sound will be nice though thanks to upscaled audio and DAC, something audiophiles will surely appreciate.
It remains to be seen if the HTC 10 will bring the company big sales figures, but we won't have to wait too long to find out. Details are still rolling in, but the HTC 10 price in the US will be $699 when it launches with preorders beginning today. The exact HTC 10 release date is still unknown, but it will ship out early next month in May.