Moto G 2016 photos show Fingerprint Scanner and New Camera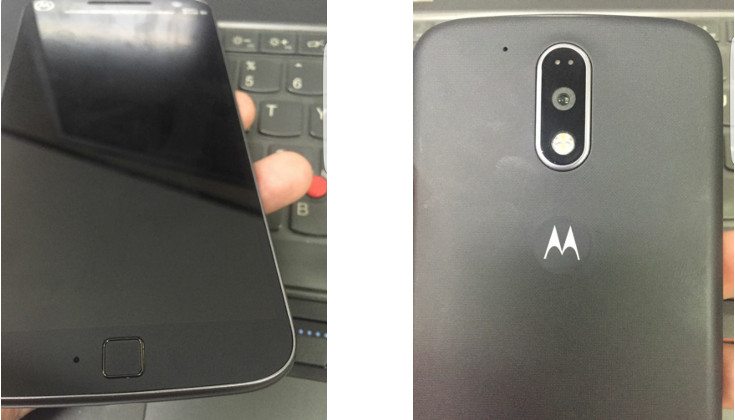 Motorola may not drop as many handsets as Sammy or LG, but they are a major player in the wild world of Android smartphones. The Moto G 2016 release is all but a given this year, and a new photo has shown up that may give us our first real look at the handset.
We haven't seen too many Motorola leaks this year, but today we've got a doozy. A device believed to be the Moto G 2016 has shown up in a couple of photos online, and it's going to look a bit different from the previous model. That said, it still looks to be a smartphone from the budget class although consumers may get a new flagship feature.
The Moto G 2016 photos show a smartphone with a simple plastic or polycarbonate shell. It certainly looks like it belongs in the Motorola family, and the rear camera is revamped from last year's model. Far more interesting is the front of the handset though, as you can clearly see a fingerprint sensor on the home button. Nothing was mentioned in regards to the Moto G 2016 specifications, but it's safe to say the innards will see an upgrade whenever it lands.
It remains to be seen if the Moto G 2016 release will look like the photos or if the device shown is actually just an early prototype. It could also be a device dubbed the Moto G4, but we will likely have to wait a while to find out as the smartphone isn't expected to make its debut until July.
What would you like to see from the Moto G this year?
source: Nowhereelse.fr