Samsung Galaxy S7 vs Huawei P9 camera performance compared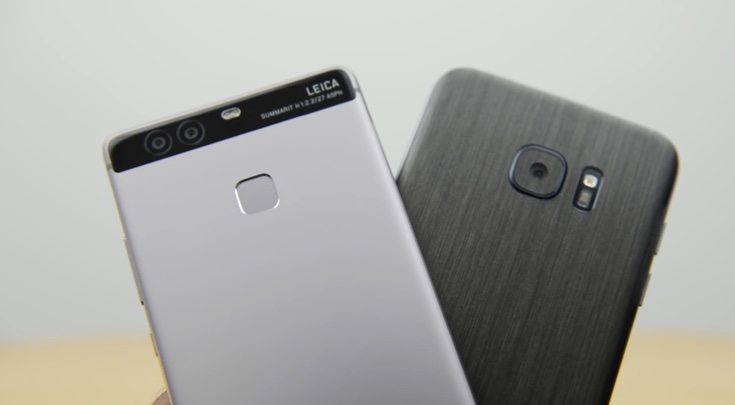 The Samsung Galaxy S7 released recently and is making its way into the hands of buyers across different world regions. Meanwhile Huawei recently introduced its P9 smartphone and both of these handsets have some very impressive specs. If camera performance is important to you in a smartphone, you might want to take a look at Samsung Galaxy S7 vs Huawei P9 camera performance compared.
There will be plenty of specs comparisons of these two smartphones available but sometimes it's good to concentrate on one particular factor. Today we're considering how the camera set-ups of these two phones stand up against each other, for both the front and rear cameras. We'll outline the basic camera specifications before we begin.
The Galaxy S7 has a 12-megapixel rear camera featuring Dual Pixel technology with phase detection autofocus, LED flash, OIS, and 4K video capture. It also has a 5-megapixel front-facing camera. On the other side of the coin the Huawei P9 has a 12-megapixel Dual Camera arrangement at the rear with phase detection autofocus and dual LED flash. Its front-facing camera has an 8-megapixel sensor.
We've embedded a video below this story that shows Samsung Galaxy S7 vs Huawei P9 camera testing, and it should give you a really good idea of which phone you think does the better job. It begins with video from the front-facing camera shown in split screen for an easy comparison. You can also see an audio symbol that switches between the two handsets so that you can compare the audio quality as well.
This is followed by video capture taken outside with the main rear camera. This is also shown in split screen and gives a chance to check out the stabilisation. Indoor video is then shown with autofocus being testing. Along the way the reviewer gives fuller information about the camera specs for each device. The comparison then moves on to showing various images, again taken with both the front and rear cameras in a variety of conditions, indoors, outdoors, and low light.
There's a good summary at the end where the reviewer outlines which phone he thinks did the best job in different areas of photography. By the end of the comparison you will probably have made up your mind about which phone you think is the winner in this Samsung Galaxy S7 vs Huawei P9 camera testing. However, personal preference is subjective and you might not agree with the verdicts of the reviewer. We'd like to hear your thoughts on how the camera performances compared, so do let us know which one you think did best.
Source: SuperSaf TV (YouTube)
https://www.youtube.com/watch?v=2wHPho91D9I://