BlackBerry Priv 6.0 Marshmallow update now available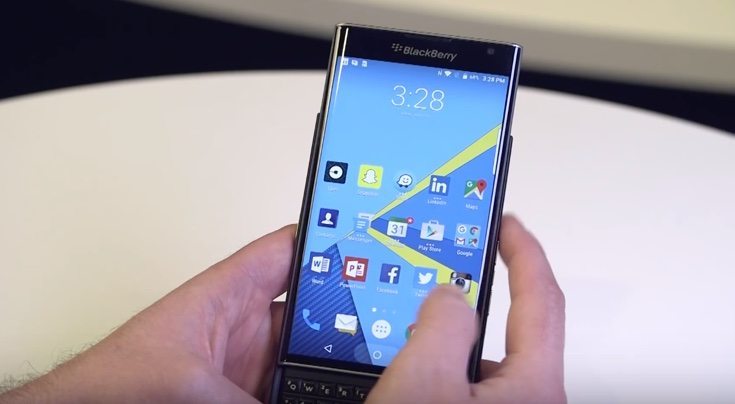 We always enjoy being able to inform readers that software updates are ready for their various devices, and today it's the turn of BlackBerry Priv users to be treated. After a successful beta program the BlackBerry Priv 6.0 Marshmallow update is now available. We have details of the changes you can expect and how to get the update coming right up.
Blackberry has announced that the BlackBerry Priv 6.0 Marshmallow update is ready to roll out, and it's reported that it's already arriving for the US and Canada STV100-1 model as well as the UK and France STV100-4 model. Model numbers STV100-2 and STV100-3 sold through carriers will start receiving the upgrade from May 3rd so there's not too long to wait.
If you have the BlackBerry Priv you may find an alert about the Android M update in your notification tray, or you can head to the BlackBerry Android OS Update page for further information about how to get the update. It's worth noting that you should have your device connected to WiFi when downloading this software update in order to avoid unnecessary data changes.
The BlackBerry Priv 6.0 Marshmallow update brings a wealth of improvements, changes, and new features to the smartphone, as well as the May Android security update. Just some of the benefits include improved privacy and security, an enhanced BlackBerry Keyboard, better notifications, increased battery life, and camera upgrades. For much more detail you can check out this BlackBerry page or you can see more in the YouTube video overview of the BlackBerry Priv Marshmallow update that we've embedded below.
BlackBerry makes the point that they have been quicker to push out Android security updates than many other Android device manufacturers. The company also says that the Priv is an early Marshmallow adopter compared to many other devices. Are you happy to hear that the BlackBerry Priv 6.0 Marshmallow update is now ready?
Via: Fone Arena
https://www.youtube.com/watch?v=MnU1Kt87Ifw://