Moto X (2016) Sheridan leaks through GeekBench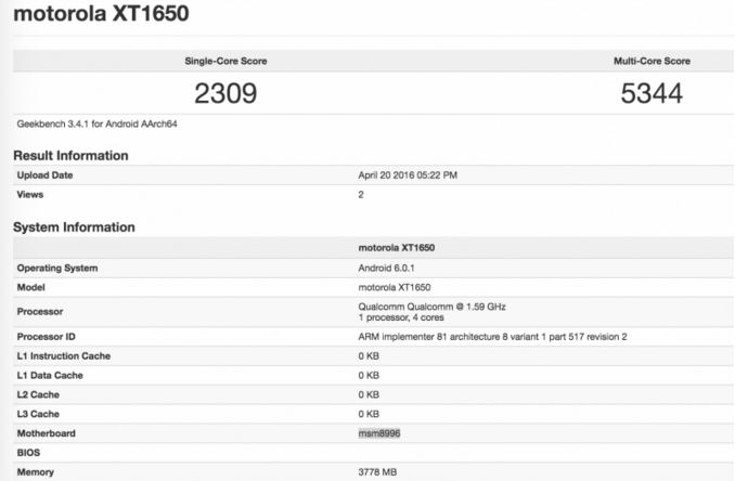 Leaks surrounding Motorola's 2016 lineup are starting to slowly trickle in. Today the device in question is the Moto X (2016), which may have just appeared on GeekBench.
The Moto X has been a fan favorite since the first-generation of the handset hit the streets. While it has undergone some changes over the years, several key features have remained the same. We're not sure what to expect from the Moto X (2016) in regards to its design or features this year, but we may know what it has under the hood thanks to a new listing on GeekBench.
A phone with the moniker Motorola XT1650 has shown up on GeekBench and is being referred to as the Sheridan. The handset is shown running Android 6.0.1, which comes as no surprise, and the same can be said for the innards. The power will come from a Snapdragon 820 and 4GB of RAM, basically the standard flagship combo for 2016. That's certainly not a bad thing as it will have plenty of pop out of the box.
If the Moto X (2016) listing is legit, we aren't in for any surprises when it comes to hardware unless they do something special in the camera department. It will be exciting to see what Motorola has in store for us later this year, and we will keep you in the loop as more details come to light on the Moto X (2016) and the rest of their lineup.
via – Mobipicker