Samsung Gear Fit 2 smiles for the Camera in leaked photos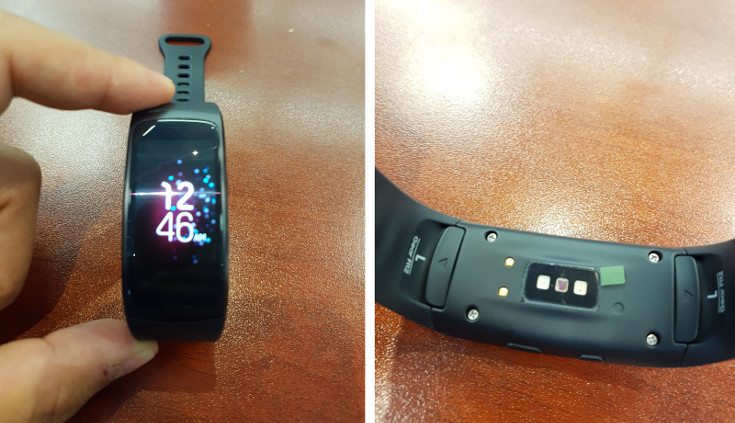 If you love Samsung's mobile tech, there are two product lines most folks tend to watch with the Galaxy S smartphones and the Gear wearables. The latter looks to be getting a refresh soon as new photos have just appeared showing the Samsung Gear Fit 2 up close and personal.
Samsung has produced a lot of wearables, and most of their recent attention has been spent in the world of smartwatches. While they gained plenty of new customers with the Samsung Gear S2, fitness trackers are still big business and Sammy wants another slice of that pie. New photos of the Samsung Gear Fit 2 have appeared through a juicy new leak and we're going to get a look at the Gear IconX earbuds to boot.
The original Samsung Gear Fit didn't bread any barriers, but it was a nice looking fitness tracker when it first hit the streets a few years back. As you can see from the photos, the Samsung Gear Fit 2 will share some similarities with the old one, but looks to have a better display, a bit more curve and a dedicated GPS module. The earbuds are far more interesting though as the Bluetooth-based setup will let you go completely wireless.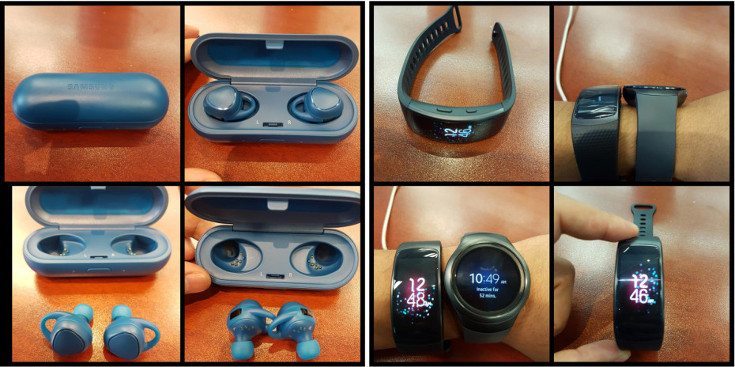 The Gear IconX is a slick looking set of Bluetooth earbuds that feature an interesting design. They are "touch controlled" and sans wires with 4GB of flash memory on board. The control setup is said to be similar to the Gear Circle, and you'll get a fancy charging case to as well. Hopefully the earbuds will have some kind of tracking ability, as being untethered can come with consequences.
There's been no word on how much the Samsung Gear Fit 2 will cost or when it will arrive, and the same can be said for the cool Gear IconX earbuds. We have no doubt the latter will be more expensive than the Fit, which should roll in at around $200 or less.
Are you interested in either one of Sammy's new accessories?
source: The Verge