HP Chromebook 13 is official, prices begin at $499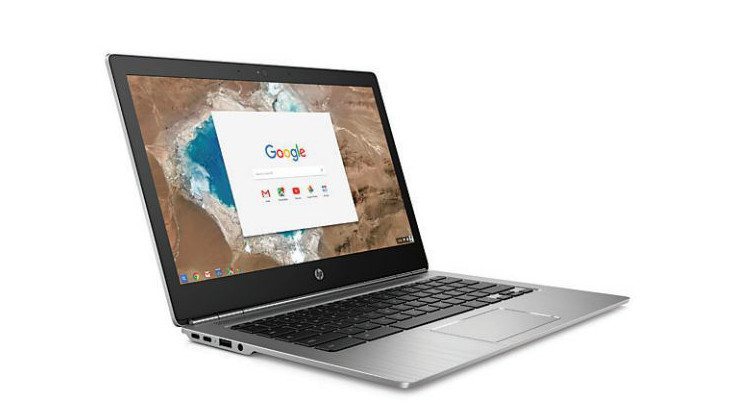 The Chromebook has a long way to go before it's looked at as a replacement for standard laptops and Macbooks in most folks minds. That said, the HP Chromebook 13 has been announced as a solid option if you want a premium laptop running the Chrome OS.
It's safe to say most of the world uses Windows-based PCs or Apple's OS, with Linux and other operating systems straggling behind. The Chrome OS is one of them although the laptops have grown in popularity as they've moved into Ultrabook territory. The HP Chromebook 13 definitely falls into that category, and it's affordable with prices starting at $499.
The HP Chromebook 13 is svelte with measurements of 12.6" x 8.6" x 0.5" and a weight of 2.9 pounds. It has a 1,920 x 1,080 display on the base model, but the premium edition can be upgraded with a 3200 x 1800 IPS panel. The processors range from the Pentium 4405Y and Core M3/M5's up to the snappy Core M7 Skylake chip. The same can be said of the RAM with 4GB, 8GB or 16GBs, but all models come with 32GB of eMMC 5.0 storage standard. Other features to note include Wi-Fi, USB 3.1 Type-C ports x2, USB-A port, a backlit keyboard, and a 45Wh battery.
As mentioned, the base model of the HP Chromebook 13 is affordable at $499, but the price will rise depending on how you much you want to deck it out. Several add-on accessories will be available as well including various adapters and an HP Elite USB-C docking station.
via – Liliputing