Angry Birds Action Android and iOS apps available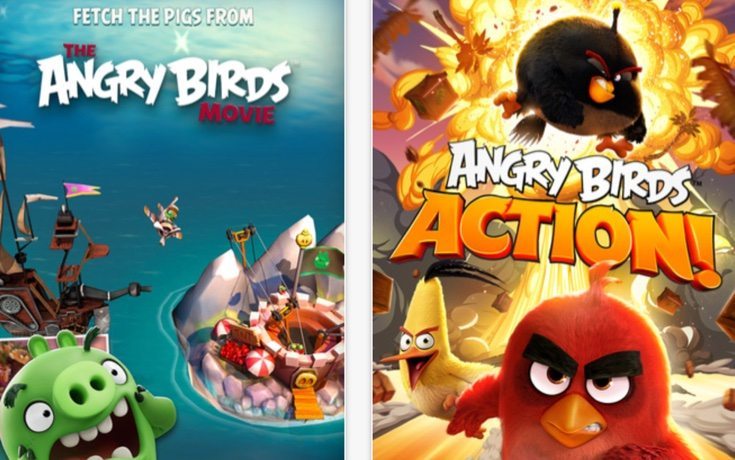 Angry Birds is a massive franchise and gamers who haven't yet had their fill will be happy to hear that Angry Birds Action Android and iOS apps are now available. The new Angry Birds Action! game has arrived ahead of the much-awaited Angry Birds movie that's about to hit theaters worldwide. The game should keep fans of the franchise entertained and also whet appetites for the movie release.
There are not many people who have not heard of Angry Birds, and after various spin-offs it's interesting that there still seems to be plenty of demand for more. Rovio has had a part to play in offering something fresh and that's also the case with Angry Birds Action! The app has arrived on the App Store and Google Play and it's likely to be hugely popular.
Angry Birds Action! has a whole new Pinball take to offer, although a slingshot is still involved. For example new powers and strengths are on offer for the birds, who now enjoy collecting eggs and sweets rather than purely focusing on pigs. The game features AR elements such as 'BirdCodes' incorporated into Angry Birds promotional materials. These can be used to unlock more content and bonuses within the game. Rovio has partnered with companies such as McDonalds and H&M, and even in the Angry Birds movie there's a hidden BirdCode.
So far there's no Angry Birds Action Windows Phone version of the app, and it's quite possible that there won't be one for this platform. However, the free Angry Birds Action Android and iOS apps are now up and running. If you want the Android version it's available to download from Google Play and compatible with devices running Android 4.1 or later. The Angry Birds Action iOS app is available from iTunes and it's compatible with iPhone, iPod touch and iPad running iOS 8.0 or later. Although the apps are free there are in-app purchases available.
You can check out the official launch trailer YouTube video for the Angry Birds Action! game below. If you download the Angry Birds Action Android or iOS app we'd like to hear what you think, so why not drop us a comment.
https://www.youtube.com/watch?v=88T6lek6I3E://