Garmin unleashes a classy fitness tracker with the Garmin Vivomove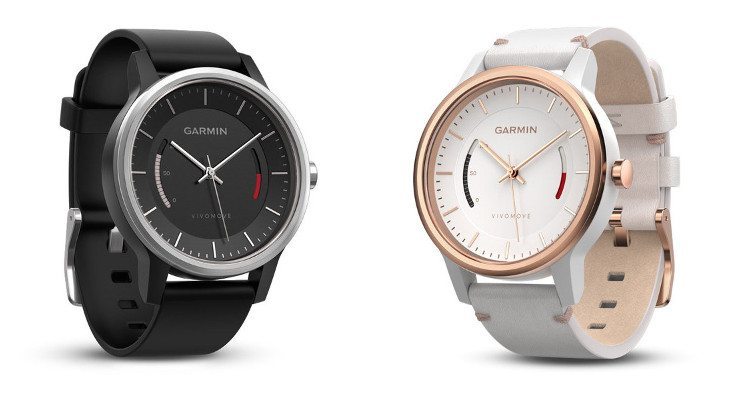 Garmin isn't the first name to come to mind in the wearables department, but they've already produced more gadgets in that areas than most folks. The Garmin Vivomove is their latest wearable, and it's got a bit more style than most fitness trackers you'll find on the market today.
For every true smartwatch that gets released, there are a half-dozen analog units with smart innards. The Garmin Vivomove will be one of those as it looks like an ordinary analog watch on the outside, but has high-tech guts. That said, you won't find a smartwatch battery under the hood as it runs on a simple coin cell battery which is said to provide a year of power before needing to be replaced.
In regards to its "smart" features, the Garmin Vivomove has an accelerometer, which can track your steps while the Move Bar helps to ensure you stay active throughout the day. It can also monitor your sleep habits to a degree and you'll be able to dig through your data with Garmin Connect. Like we said, it's not a true smartwatch but does offer up a few of the features you'll find on one.
The Garmin Vivomove is listed on the company's website in several different options between the Sport, Classic, and Premium models. The Sport is the cheapest at $149 while the premium stainless model will set you back a hefty $299.