Kyocera DuraForce XD rugged smartphone heading to T-Mobile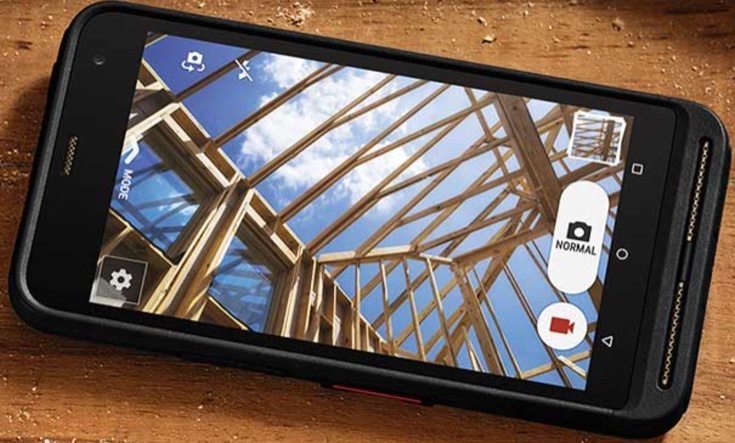 We often bring news of yet another sleek handset becoming available, but we should remember that many people need something more durable that will stand up to the elements. Some readers may have heard of Kyocera's DuraForce XD that has previously been offered by AT&T. Now the Kyocera DuraForce XD rugged smartphone is also heading to T-Mobile.
We reported on the arrival of the DuraForce XD at AT&T back in January. It's always good to hear of further availability and Kyocera has just announced that T-Mobile will be offering the phone from May 11. The price of this device at T-Mobile will be $449.99. It might also be available with an installment plan although that has not been clarified yet.
Rugged smartphones are ideal for those working in tough conditions or active adventurous people who need a handset that's more durable than usual. The Kyocera DuraForce XD meets Military Standard 810G, so it can stand up against drops, shock, solar radiation, dust, blowing rain, vibrations, low pressure or high altitude, humidity, water immersion and more. The phone has IP68 certification meaning that it can withstand up to 6 feet of water for up to 30 minutes.
It's worth pointing out that the DuraForce XD was the recipient of the Red Dot award for product design in the category of Industry, Machinery and Robotics. As far as specifications are concerned you're looking at a 1.6GHz Snapdragon 400 processor, and a 5.7-inch IPS display with HD resolution of 1280 x 720. It has 2GB of RAM, and 16GB of internal storage (expandable).
Further specs include an 8-megapixel rear camera and 2-megapixel front-facing snapper. It's juiced by a 3700 mAh battery, has 4G LTE connectivity, and runs the Android 5.1 Lollipop operating system. One of the features of the phone is extra loud dual front speakers. Do you think the Kyocera DuraForce XT might be the rugged phone that you've been looking for?
Source: Kyocera – Business Wire