The LYF Water 5 is bound for India with 2GB of RAM and VoLTE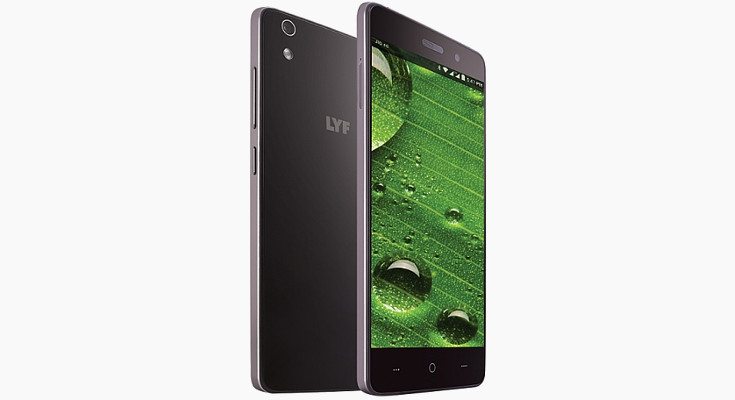 We try and spread the love around here at Phonesreview.co.uk, so you occasionally see us cover brands most folks aren't familiar with. The LYF smartphones certainly fall into that category, but we're here to bring you the lowdown on the LYF Water 5 which has just gone on sale for consumers in India.
While we're not that familiar with LYF, they are known for naming their handsets after the elements. We touched on the handsets dubbed the Wind, Flame and Earth earlier this year, and now it's time to take a look at the LYF Water 5. It's not the speediest handset around, but could be of interest to consumers that reside in India if you can stomach the price tag.
The LYF Water 5 is of average size with a 5-inch display sporting a resolution of 720p. Beneath the Asahi Dragontrail glass, you'll find the 64-bit Snapdragon 410 and 2GB of RAM. The internal storage is listed at 16GB out of the box, and that's what you'll be stuck with until you turn to the cloud as there is no microSD card slot on this one. Other features to note include Wi-Fi, Blutooth, VoLTE, and a 13MP/5MP camera combo. The LYF Water 5 is powered by a 2,920mAh battery and is listed as running Android 5.1.
While the LYF Water 5 doesn't have terrible specs, it's an oddball considering it lacks a microSD card slot and is priced a bit too high compared to similar devices in the region. The LYF Water 5 price is listed at Rs. 11,699, which is a whopping $175 bucks stateside or €153 in Europe. If you are interested in the pricey device, you can scoop one up through Amazon.in where it's being sold as an exclusive.
via – BGR.in