Xiaomi iHealth Box announced with a $60 price tag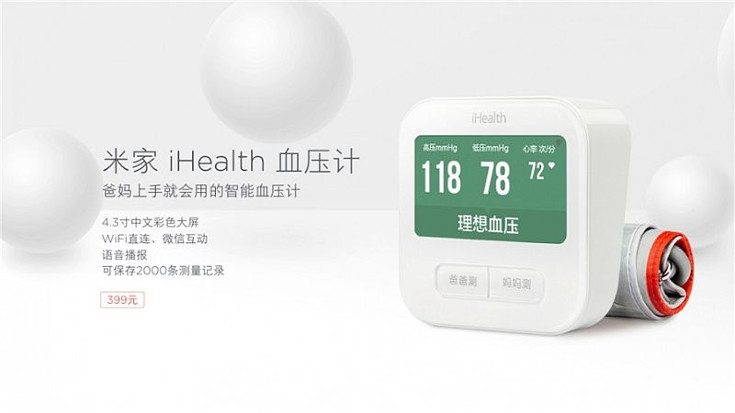 There was a time when mobile manufacturers didn't make their own accessories, but those days are long gone thanks to gadgets like fitness trackers and various other mobile doodads. Xiaomi is no different, and they have launched a new device aimed at the fitness crowd with the Xiaomi iHealth Box.
Xiaomi held a big event today where they announced the large Xiaomi Mi Max. That wasn't the only gadget they had on display though as the Xiaomi iHealth Box was also announced along with a new 10,000mAh power bank. While we're sure the power bank is nice, we're going to focus on the Xiaomi iHealth Box, which carries an affordable price tag of around $60 bucks.
We don't know too many details on the Xiaomi iHealth Box, but it is a module that will measure biometrics. We are going to assume it will work in conjunction with smartphones and the new Mi Band as well, but that remains to be seen considering it's been delayed. The iHealth Box will measure your heart rate and blood pressure has Wi-Fi connectivity, and sports a 4.3-inch display so you need to be tethered to another device if you need to get measurements while you're out and about.
As you'd expect, the Xiaomi iHealth Box will launch in China where it will carry a cost of CNY 400, which shakes out to around $60 in the states. That's a nice price for this type of accessory although we'll have to wait and see if it will be a landlocked release or go global.
Would you like to see more mobile gadgets of this nature from Xiaomi and other manufacturers?