HTC 10 case selection, six of the best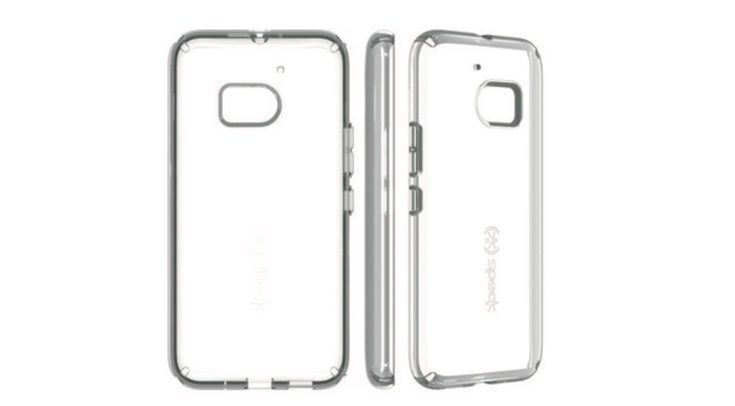 HTC recently announced its latest flagship smartphone, and the hotly anticipated HTC 10 is now making its way into the hands of buyers. If you have invested in this smartphone, or are just about to do so, you might want to consider a case accessory to keep it looking good. Therefore we have an HTC 10 case selection, with six of the best we've come across so far.
We'll start with one of the official HTC 10 accessories, the HTC 10 Ice View Case. This see-through case is priced at $49.99 and enables users to have instant access to functionalities of their phone even when the cover is closed. Users can follow social media at a glance with support for third party notifications from the likes of Tumblr, Instagram, and Google+. It also allows users interaction such as adjusting the volume, taking photos, reading text and more.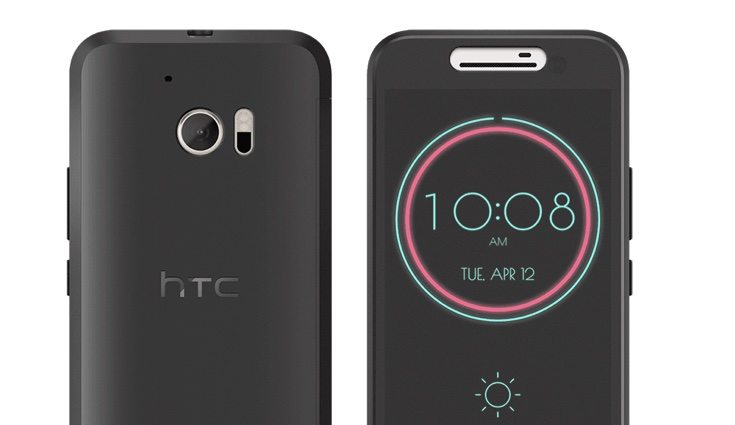 The HTC 10 Spigen Exact-Fit Premium Matte Finish Hard Case might be a good choice for buyers who don't want to break the bank. This one has a very thin feather-light premium polycarbonate design so you'll hardly know the case is there. Even so, it still gives decent enough protection and also offers users access to controls, precision cutouts to ports, and more. The case comes in Gunmetal or Mint colors and currently on Amazon the price is $10.99 for the Gunmetal option or $11.99 for the Mint color.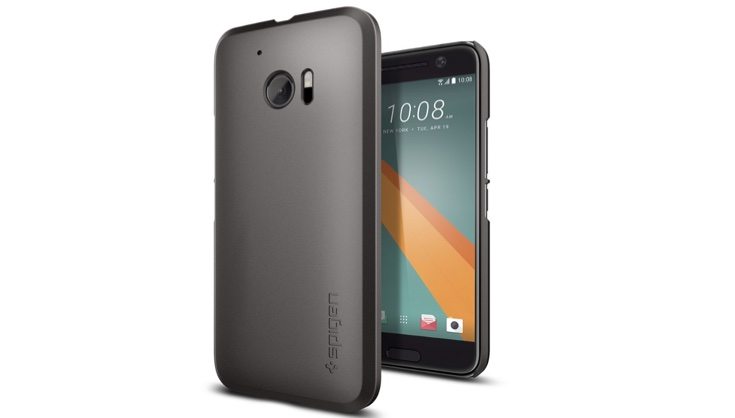 Those who enjoy a wallet case might like the HTC 10 Tauri Kickstand Wallet Case. This is another affordable option at $9.99 and availability is expected in June. It's made from premium synthetic leather and has built-in card pockets for cash, ID, and credit cards. As its title suggests this flip-cover case also has a kickstand, perfect for when you want to watch videos. It will protect your phone from the usual dust, dirt, and scratches, and it has a magnetic easy-close strap.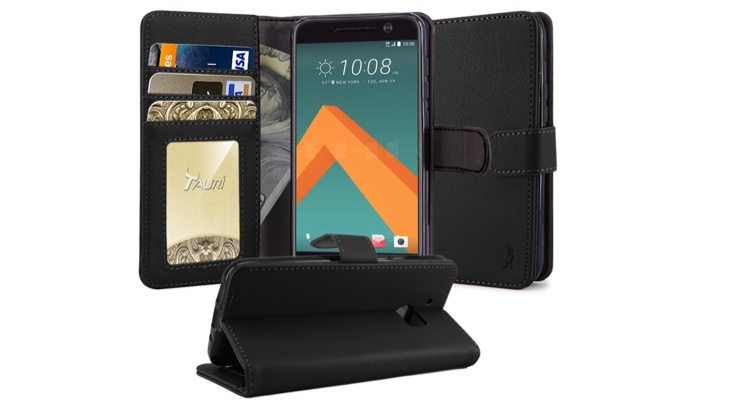 Another option is the HTC 10 Incipio Dualpro Case. It comes in a variety of colors ranging in price on Amazon from $20.09 to $28.50. This is a stylish case made from a rigid Plextonium frame with a shock absorbing dLAST TPE inner core. The case has a soft touch finish, and offers impact protection that should protect your phone from heavy wear and tear.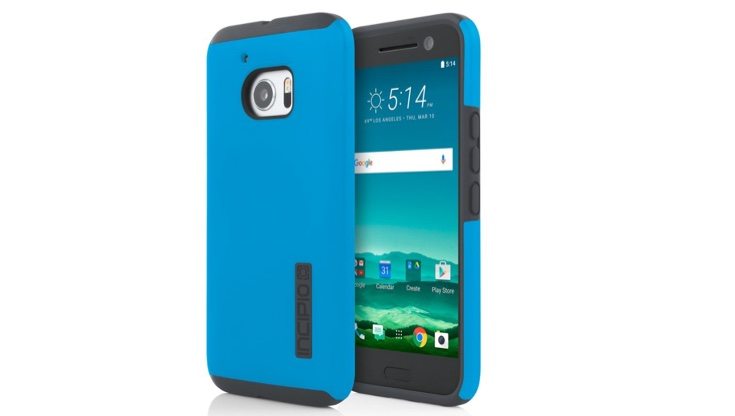 Now we're suggesting another case from Spigen, this time the HTC 10 Spigen Rugged Armor Case. This is an extremely popular case accessory series and it offers protection from drops and impact. It's a flexible TPU case with interior spider-web pattern and it has raised lips to protect the display. The case has glossy accents and carbon fiber textures, and it features Air Cushion Technology for shock absorption. The price of this case is $11.99.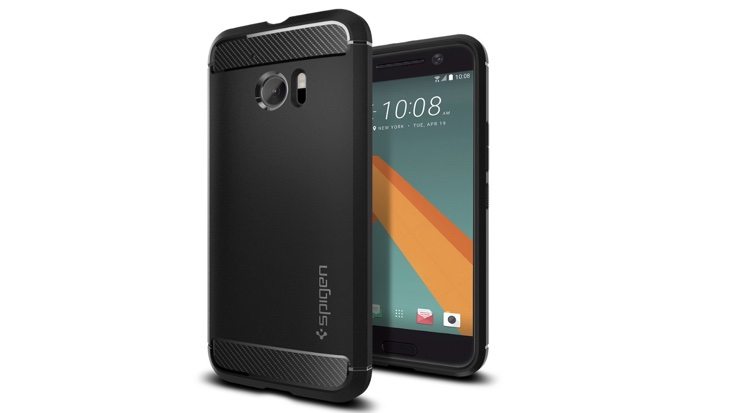 Our final choice is the HTC 10 Speck Candyshell Clear Case (pictured below article). It's a completely clear case that's priced at $39.99 and features military grade protection. This means that it meets or exceeds MIL-STD-810G drop-test standards. It has a dual-layer design for two layers of protection, rubberized covers for the volume and power buttons, and a raised bezel to protect the screen from impact. The case has also been lab-tested against extreme temperatures, abrasions, and cracks.
Hopefully at least one of these HTC 10 case picks will be what you're looking for. If you still haven't decided whether to buy the HTC 10 you can check out any of our previous articles on the phone from here. These include speed tests, camera comparisons and more. Are you going to try out any of the above HTC 10 case choices? If so, why not let us know what you think of it, or perhaps suggest any other HTC 10 cases that you would recommend to other readers?