LG Stylus 2 price set at Rs. 19,500 for India release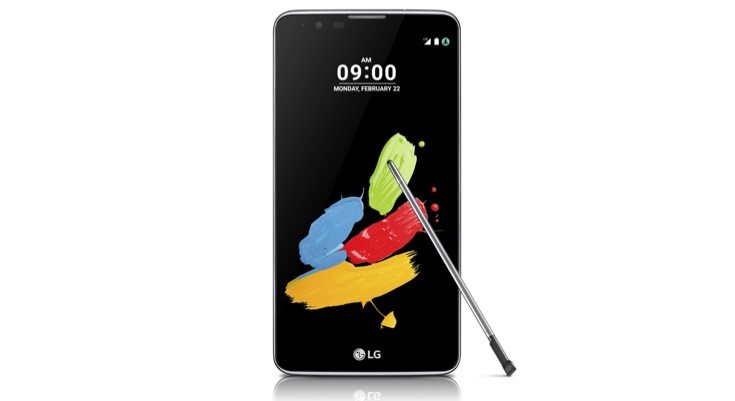 India sees more smartphone releases than any other region around, and LG has just dropped a new device for consumers in the country today. The LG Stylus 2 price has been announced at Rs. 19,500 ahead of an official launch on May 18.
So far, nobody has been able to match Samsung's Note lineup although many manufacturers have tried. LG is one of them, and they went back to the well again this year with the LG Stylus 2. The smartphone was officially announced back in February at MWC, and while we had heard rumors of the LG Stylus 2 price coming in at Rs. 22,090, it's actually going to be a bit cheaper at Rs. 19,500. Whether you actually consider that a deal or not depends on how you feel about the LG Stylus 2 specs.
As the LG Stylus 2 is in the "Note" class, you'll get a large 5.7-inch IPS display with a resolution of 1,280 x 720. That's a far cry from the QHD panel on the note, and the rest of the specs continue down that slippery slope. That means there's a 1.2GHz quad-core chip under the hood along with 2GB of RAM, while the storage is listed at 16GB but expandable.
On the backside of the LG Stylus 2, you'll find a 13MP sensor with an LED flash while the front-facing snapper is more than respectable at 8MP. The handset is also fairly light and svelte for its size with a weight of 145grams and measurements of 155m x 79.6mm x 7.4mm. Connectivity options for the LG Stylus 2 include GPS, Bluetooth 4.1, Wi-Fi, 4G LTE, and VoLTE. The handset has a reasonably sized 3,000mAh removable battery and is listed with Android 6.0 straight out of the box.
As with most of LG's handsets, the LG Stylus 2 will come decked out with the company's software features like Knock On, and the Stylus has been revamped as well. The new pen has a nano-coated tip which is said to be more accurate and there are features in place like Pen Pop to ensure you don't lose your fancy new stylus.
While the LG Stylus 2 is solid on paper, the big problem with the smartphone lies with its price tag. At Rs. 19,500, it's quite expensive compared to other handsets with similar specifications, so you are essentially paying up for the stylus.
What do you think about the LG Stylus 2 price in India?