Samsung Mirror Screens arrive for use in Hair Salons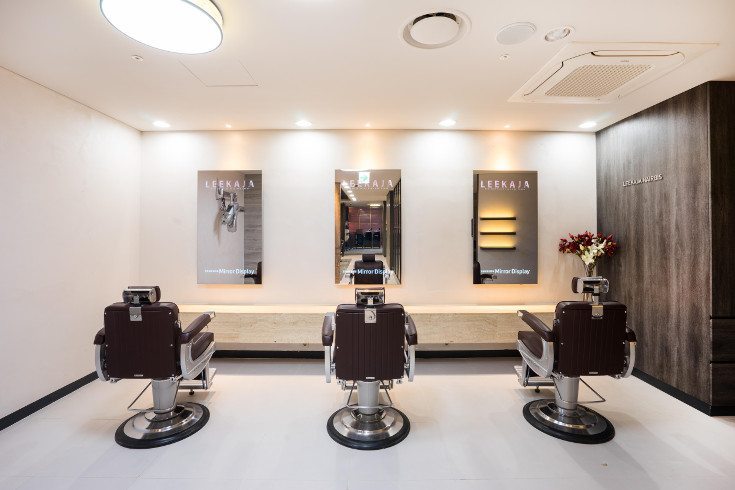 We love when tech pops up in new and interesting places, and that's what we are seeing today with an upcoming product from Samsung. Samsung mirror displays have finally arrived, and the first one has been installed in an unlikely place.
Smart Mirrors are something many of us thought we would have by now, and the futuristic tech has been seen in concept form on the big screen for years. Sammy has been working on the technology for quite some time as well, and it appears the Samsung Smart Mirror may finally be ready to roll… at least in one locale.
A hair salon called Leekaja Hairbis in Seoul is the first business to have a Samsung Mirror Screen installed. As you can see, it's quite large at 55-inches and offers up a unique take on the old haircut. Consumers will be able to see current hairstyles and color choices in the mirror, which can also display ads or simply give you an image of yourself the old fashioned way. As it's connected, the possibilities are truly endless so checking out a new cut or color is just the tip of the iceberg.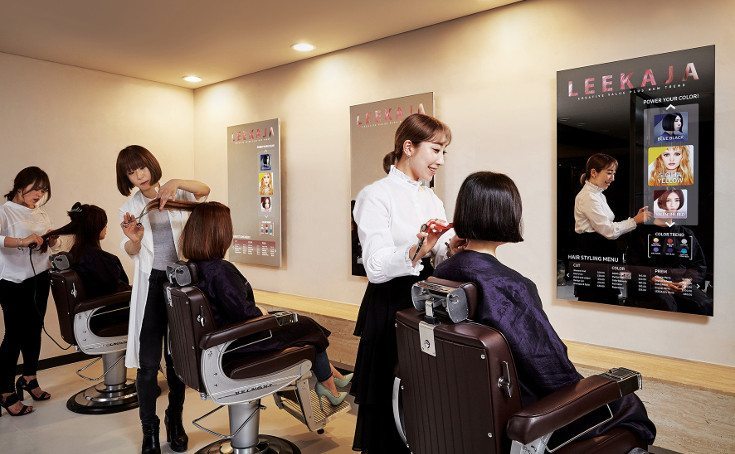 While the Samsung Smart Mirror may seem like a lock for females at the hair salon, it's also a great fit for the guys. You would never have to strain your peepers trying to get a glimpse of a sports score or news on a TV installed at an odd angle at your barbershop — it will be straight ahead. Obviously, hair salons are just one location that could benefit from Samsung Mirror Screens as plenty of other business could make use of the tech as well.
Being able to brush your teeth or comb your hair while catching up on the news in a mirror would be insanely cool, and it's a future we could be living in sooner than later. At this time, there has been no word on a consumers release for the Samsung Mirror displays, but we will definitely keep you in the loop as more details surface.