BlackBerry Hamburg specifications leak through GFXBench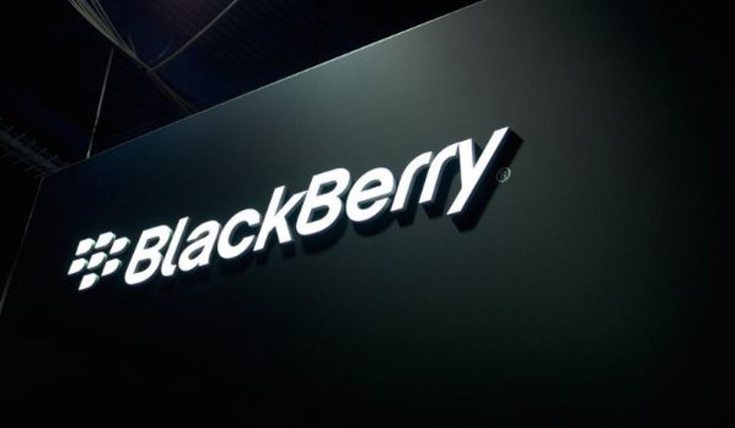 We love to start our day with a juicy smartphone leak, especially when it's for a device we haven't heard much about. The BlackBerry Hamburg certainly fits that bill and the Android-based handset has just been benchmarked, so we're back with news on the BlackBerry Hamburg specifications.
Regardless of how you felt about BlackBerry's first Android handset, it was nice to see the company do something different. We knew more devices were soon to follow but weren't sure what they would be until we got word of the BlackBerry Rome and Hamburg. The later has just passed through the popular site GFXBench, and we hope you weren't holding your breath for a flagship.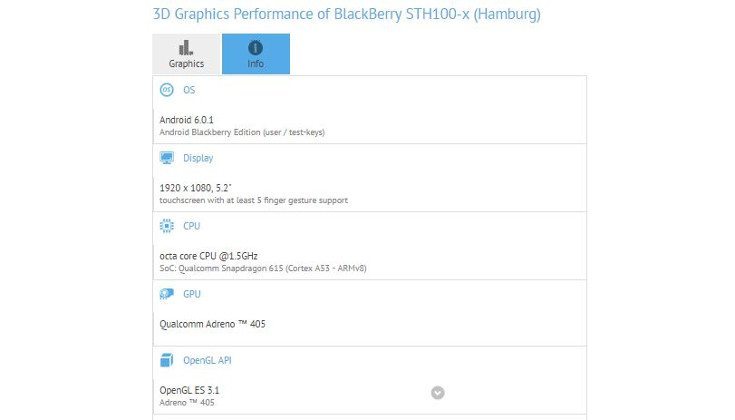 According to the listing on GFXBench, the BlackBerry Hamburg specifications offer up an octa-core chip in the form of the Snapdragon 615 and 3GB of RAM. The storage is listed at 16GB with 10GB of usable space, and we'll assume it has a microSD card slot until we hear otherwise. The display is a bit underwhelming in the day of QHD panels as it clocks in at 5.1-inches with a resolution of 1,920 x 1,080, but the camera combo is solid with a 12MP rear snapper and 8MP front-facing sensor.
The BlackBerry Hamburg carries the model number STH100-x, and looks to be a fine choice for a mid-ranger that will provide you with Android 6.0 and solid specs. The design is still up in the air along with the BlackBerry Hamburg price, but we expect more details to surface as we get close to an official release.
via – CrackBerry       source: GFXBench