Vernee Thor Review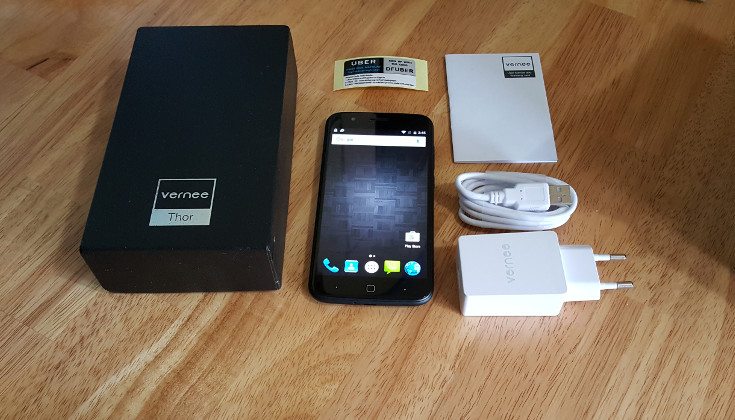 Back in March, Vernee burst onto the mobile scene by announcing three new smartphones. Vernee was kind enough to send us a model to review, and after spending some time with their new handset, we're back with our Vernee Thor review.
Design
As the Vernee Thor is a mid-ranger geared towards the budget crowd, the design is rather unremarkable. That said, it's not a bad looking smartphone by any means, and the back plate has that soft touch feel that's become popular over the years. Vernee has referred to it as "Babyskin" or Rubber Paint… terms we're going to remember for future use.
While the Vernee Thor is a bit on the small side in a world full of phablets, it does have a screen-to-body ratio of 80% and gets some additional protection thanks to Corning Gorilla Glass 3. It's fairly thin at 7.9mm and does feel good in the hand — not too heavy, just about right. As for the ports, the usual suspects are accounted for with a 3.5mm headphone jack on the top and the charging port on the bottom. The volume rocker and power button are both on the right side of the handset, and three buttons familiar to Android aficionados are present along the bottom in capacitive form.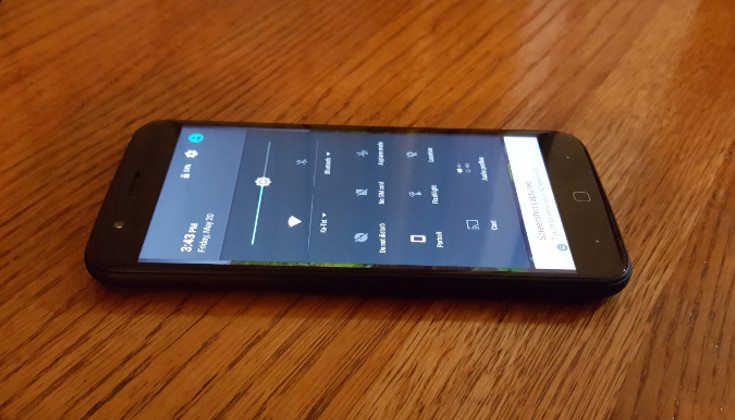 Specifications
While the Vernee Thor is in the mid-range, the specifications are solid. It has a 5-inch Oncell display with a resolution of 1,280 x 720, and beneath that sheet of glass, you'll find the 64-bit Octa-Core MediaTek MTK6753 and 3GB of RAM. The internal storage is listed at 16GB out of the box, but you won't have to turn to the cloud as there's a microSD card slot that allows you to expand an additional 128GB. As for the cameras, there is a 13MP sensor with a flash on the backside to go along with a 5MP snapper on the front.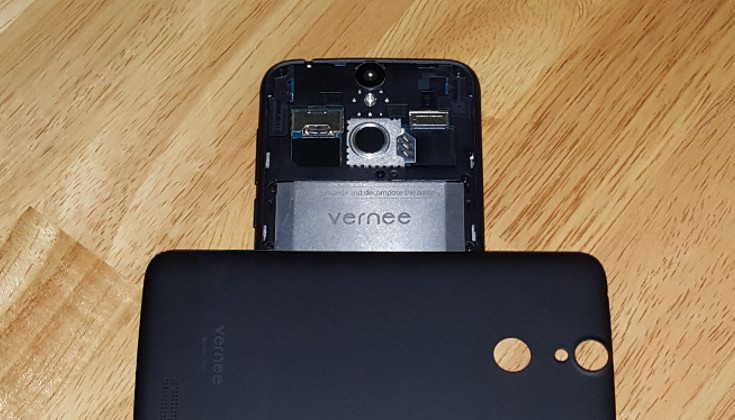 The Vernee Thor is decked out in the connectivity department, so you'll get Bluetooth 4.0, Wi-Fi, GPS/A-GPS, and FDD-LTE. You'll also get a fingerprint scanner on the Thor, something you don't tend to find on handsets at this price point. The Dual-SIM device supports dual standby and allows for 4G on both micro SIM slots. A 2,800mAh battery with 5V/2A quick charge and Android 6.0 round things out for the Vernee Thor.
Software & Features
One pleasant surprise from our Vernee Thor review has to do with the software as you won't find any bloatware or apps you'll want to uninstall immediately. That's right, in the day and age of bloatware, Vernee opted not to go that route, so you'll get a "close to stock" experience on the handset with Uber being the only pre-installed app. They do have their own custom UI, but it's easy to navigate and everything will be familiar.
Folks in the states (and other regions) may also be surprised by an FM radio, which uses a set of headphones for the antenna. It's a minor thing but cool nonetheless as it worked instantly sans Wi-Fi or cellular connectivity. Voice unlock was also nifty and worked well although most folks will probably opt for the fingerprint sensor to handle their unlocks. That said, the "security" setup is a bit convoluted as I was unable to simply unlock using a print without having to use a PIN code or other unlocking method as well.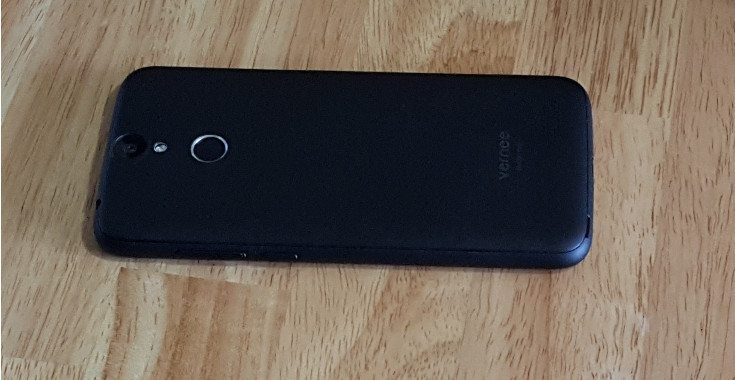 Performance
It's not hard to slap nice components into a shell and call it a smartphone, but it has to perform properly if you want it to make a mark. While we didn't run the handset through the benchmark ringer for our Vernee Thor review, we decided to go for a more hands-on approach. I used the device as my daily driver for a week, and it performed much better than expected, especially given its price.
Navigation, browsing, and gaming were a breeze on the Vernee Thor, and everything tested or used was snappy in my time with the device. The fingerprint sensor wasn't as responsive as we'd liked initially, but an update from the company remedied that situation. Still not as snappy as the senors from Sammy or Apple, but it is quick. The only negative was that the vibration from touches to be a bit too strong for my liking, but that could something with this particular review model and can be turned off if it gets annoying.
In a nutshell, it will be able to run the majority of the games or apps from the Play Store without fail, although it may struggle with some of the beefier ones. The cameras are sufficient and the call quality was fine as well. I experienced no issues once I go the proper adapter for the SIM card slot, which you may need depending on your carrier. The fingerprint scanner is solid, but limited at the moment through the software.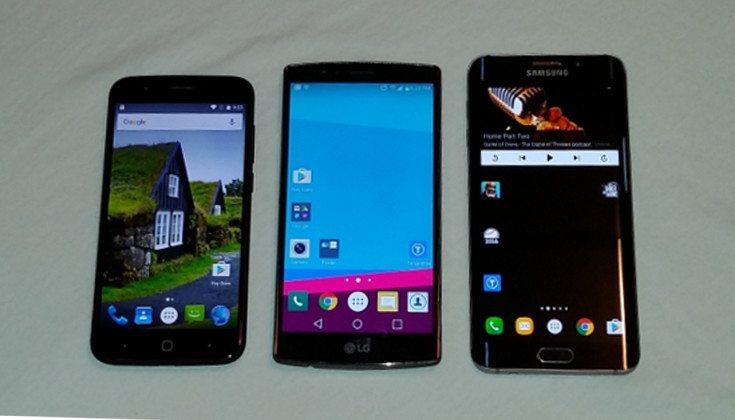 Verdict
Depending on where you reside, your choice of smartphones may be pretty slim, especially when it comes to foreign brands. In the states, there are countless handsets to choose from, but it's tough to get ahold of some of the more exotic handsets from companies like Gionee, Meizu, and Intex. Vernee falls into that category, and while the company is just getting going, they are off to a good start with the affordable Vernee Thor.
As someone who has never owned a handset not manufactured by Samsung or Motorola, I was impressed by the Thor. If you are on a budget, it's definitely an option as it's hard to go wrong with a price tag of around $119 for a "near" vanilla Android experience. It is missing some of the bells & whistles found on bigger brands handsets, but still offers up quite a bit of bang for your buck and is priced competitively compared to similar devices in its class.
If you're interested in the Vernee Thor it's currently priced at $119 and available from a variety of online retailers. You can hit up the link below to get a better look at the handset (Photographer I am not) or find a retailer through the company's official site.