Pebble introduces the Pebble Core, Pebble 2 and Pebble Time 2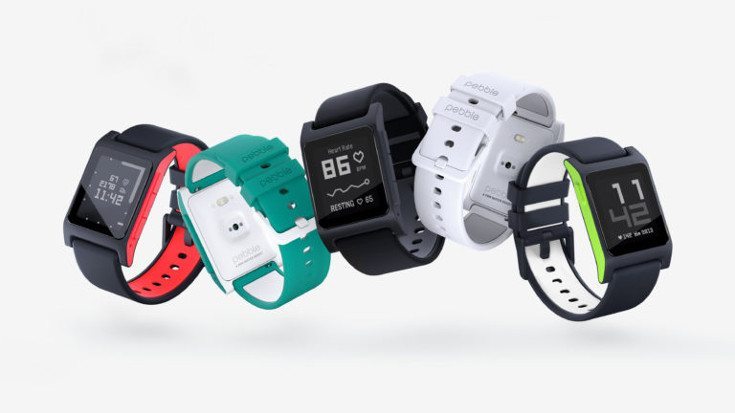 As expected, Pebble has introduced several new products for the masses today. The Pebble Core, Pebble Time 2 and the Pebble 2 have landed on Kickstarter, and have already smashed past their funding goal of $1,000,000.
It's safe to say Pebble has made a lot of fans over the years as each time they release a new product, folks tend to take notice. The company has turned to Kickstarter again for their latest batch of wearables, which includes three devices with the Pebble Time 2, Pebble 2, and the Pebble Core. Each gadget is interesting in its own right, but we're going to start with something a bit different… the Pebble Core.
The Pebble Core is a different take on your typical fitness tracker as it's the "core" unit sans any straps or bands. It will come in two versions as well with one for Hackers and the other for athletic types. The latter will allow you to sync up with fitness apps, stream music or keep tabs on your distance and pace with built-in GPS and also has 3G to go along with Wi-Fi and Bluetooth connectivity. The internal storage is listed at 4GB, while the battery is said to provide you with around 5 hours of juice. The Hacker version of the Core has two programmable buttons, a hardware expansion port, and early access to the Core .sdk.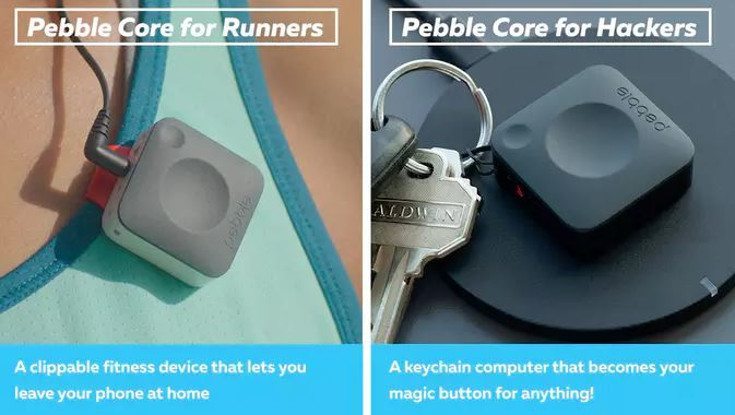 Up next is the Pebble 2, which is an affordable tracker/smartwatch with an e-paper display. It has a battery life of around 7 days and is water resistant up to 30 meters with built-in sleep and activity tracking. The wearable has a heart-rate monitor and microphone as well.
The Pebble Time 2 has the same features as the Pebble 2, but with a larger color display and better battery life to the tune of around 10 days. In regards to the features, you can expect all the things you know and love from the previous releases including timelines, notifications, and one-click actions.
If you're interested in any of Pebble's new options, the Kickstarter campaign is live and there are several different backing tiers available. The Pebble Core is the cheapest at $69 while the Pebble 2 will set you back $99 bucks and the Pebble Time 2 clocks in at $169. All three gadgets will roll out later this year as well, so you should have them in time for the holidays barring any setbacks.