LG G Pad III 8.0 is official with Android 6.0 and 8-inch display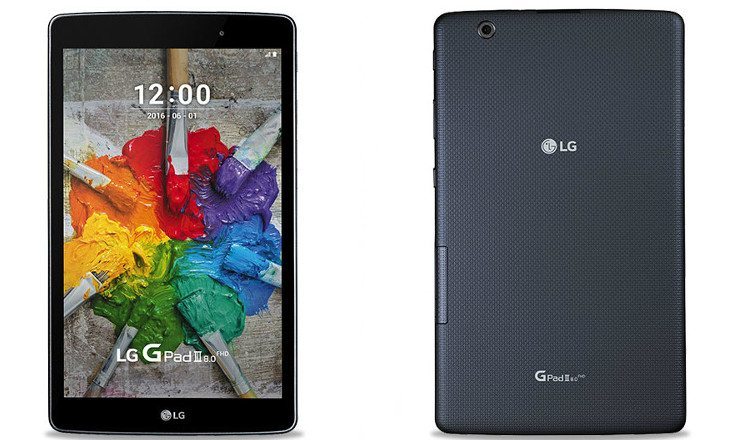 We don't cover nearly as many tablets as we do smartphones as they have failed to catch on like their smaller brethren… with the iPad being the exception. That said, LG hasn't given up hope as they've just unleashed the LG G Pad III 8.0 for the masses.
If you want a high-end tablet that will turn heads, your options are fairly limited. When it comes to mid-range slates, it's a different story as there is a tablet for everyone at any price point you can imagine. LG's newest slate is the third-generation from its G Pad lineup, and while it won't impress you with its hardware, it has a couple of features that may interested folks that do a lot of nighttime reading.
If you own a mobile device, you know it can strain your peepers, especially at night. The LG G Pad III has a solution for that with a mode that cuts down on the Blue Light which can be turned on with a Q Button on its side. That could save you from a few sleepless nights depending on your reading habits, and you'll have plenty of screen real estate thanks to the 8-inch LCD display that sports an aspect ratio of 16:10 and a resolution of 1,920 x 1,200.
When it comes to the rest of the innards, the LG G Pad III 8.0 is definitely mid-range but that's not a bad thing in this case. It has 2GB of RAM to go along with an octa-core chip clocked at 1.5GHz but of unknown origins. As it's built for readers, you'll be pleased to know it has 32GB of storage which is further expandable through the usual means. Other features to note include an 8MP rear camera, a 5MP front-facing camera, Wi-Fi, Bluetooth 4.1, GPS, and a USB Type-A port. The LG G Pad III 8.0 draws its juice from a 4,800mAh battery and runs Android 6.0.
You'll have to reside in South Korea or Canada (LTE variant) if you're interested in the LG G Pad III 8.0, as it carries a price of 330,000 Won in its homeland and is priced at around 240 CAD through Rogers and Fido up North. At this time, there has been no mention a wider rollout, but given the popularity of the previous slates, it's only a matter of time before it lands on more shores.
via – Android Authority       source: LG