Amazon Fire HD 10 Gets New Aluminum Clothes and 64 GB of Storage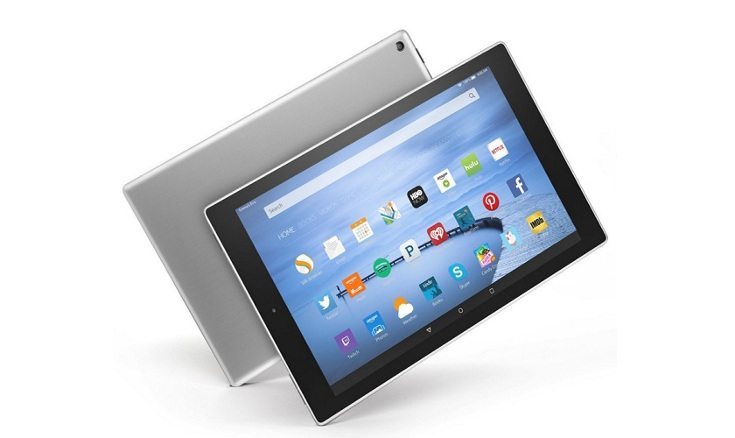 When the initial version of the Amazon Fire HD 10 was first released back in September in 2015, it played in the "best bang for the buck" category, featuring a "cheap" looking plastic built, a relatively low ppi density, but a very reasonable $229 price tag. For that kind of money, the Amazon Fire HD 10 tablet offered amazing value for regular users looking for more screen real estate and a friendly user interface. Today, the new Amazon Fire HD 10 can be bought featuring a high-end all aluminum built and up to 64 gigabytes of internal storage.
Together with its new clothes, Amazon claims that their latest generation of Fire HD 10 is capable of withstanding tons of abuse, being twice as tough as the iPad Air 2 when it comes to everyday punishment. As you may already know, Apple products are not known for being the toughest kids in the neighborhood, so I'd take that claim from Amazon with a large grain of Himalayan salt. However, the awesome news is that the brand new aluminum made Amazon Fire HD 10 comes with the same price tag as the plasticky version. It's also worth noting that if you want to get the 64 gigs Amazon Fire HD 10, you'll be "forced" to go for aluminum, but that's ok because aluminum is a natural bactericide, so it's a double win. In case you did not know it, smartphones and tablets are among the filthiest things in your everyday use.
In terms of hardware specs, the new Amazon Fire HD 10 is powered by by a Mediatek quad-core (1.5 GHz/2GHz CPUs) system on chip, it has a 10.1 inches wide display with a resolution of 1,280 x 800 pixels and a relatively modest 149 pixels per inch density, 1 GB of RAM, a 5 MP/full HD camera and features Dolby Atmos speakers. The aluminum shell version with 64 GB of RAM comes with a price tag of $290 (special offer) and obviously, it's available on Ebay. Just kidding, here it comes: Amazon US, Amazon UK, Amazon DE.