Amazon Fire Tablet gets refreshed with New Colors and more Storage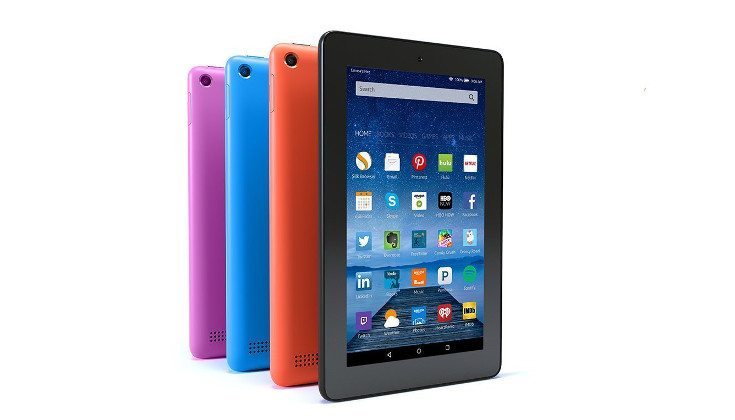 Amazon is like any other tech company when it comes to yearly product refreshes. Each year we see new Kindles, and today the base version of the Amazon Fire is getting a bit of a revamp while still keeping the price quite cheap.
It can be difficult to keep track of Amazon's arsenal of e-readers and slates, especially when we've seen plenty of incremental upgrades over the years. Amazon recently launched the Kindle Oasis to bolster their e-reader lineup, and we also saw a new Amazon tablet pass through the benchmark listings as well. The new Amazon Fire tablet is still just as weak as the previous model when it comes to power, but you will get some new colors and they've also doubled up on the storage.
The old Fire slate had a paltry 8GB of internal storage under the hood, but Amazon has added 16GB to the new model. While the processor, display, and memory stay the same, the increased storage is a big deal as nobody wants to be stuck in the cloud right out of the box. As for the new colors, the base model slate will be available in Magenta, Blue and Tangerine if you're looking for a slate with a bit more color.
While the old Amazon Fire was cheap at only $49.99, the extra storage is going to cost you a bit more… but not much. The new Amazon Fire is priced at $69.99, which is still a heck of a deal if you don't mind Amazon's walled garden and the low-end specs.