Compact Xiaomi smartphone rumored to arrive with Flagship specs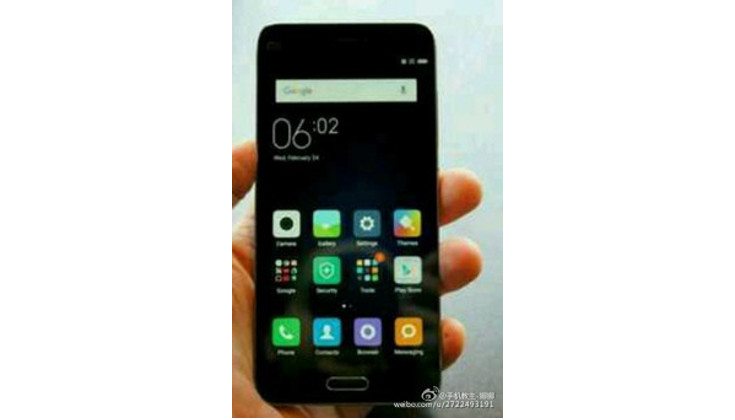 We spend a lot of time covering phablets these days, and it's not uncommon to see handsets in the 6-inch range. Finding one smaller than 5-inches is trickier, but a compact Xiaomi smartphone may fulfill those needs if a new rumor pans out.
While most folks have smartphones at least 5-inches or above, there is still a large portion of the world that longs for a smaller smartphone. Sure, you don't have to look too hard to find one, but getting a handset that actually has modern specs is a different story altogether. An image of an unannounced compact Xiaomi smartphone has appeared today, and it's rumored to pack some heat under the hood.
An image has surfaced from Weibo that claims to show a new 4.3-inch Xiaomi smartphone. While that probably doesn't sound too awesome to most folks, the handset is rumored to sport a Snapdragon 820 processor. That coupled with 3GB of RAM would put the compact device in a class of its own on the Android side of things, and could make it extremely popular to boot. Other rumored specifications include a 720p display, 32GB of storage, a 13MP rear camera, and a fingerprint scanner.
If you've hoped for an Android equivalent to the smaller iPhone, you may have one with Xiaomi's new compact handset. If the phone does hit the streets, you can bet it will get a limited launch initially, but those tables could turn rather quickly given the specs and the phones rumored price tag. The unannounced compact could land at around $270 bucks, which is an attractive price point to say the least.
via – Phandroid