Turn Your Wall Into a 70" Home Cinema with Motorola Z/Z Force's Insta-Share Projector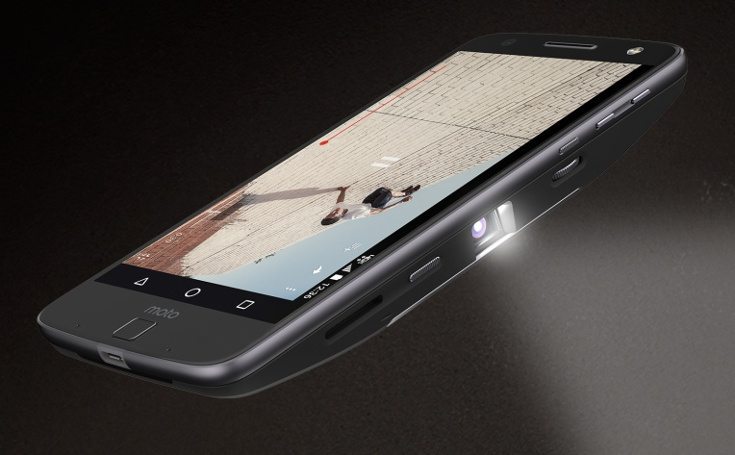 Lenovo just released today two radically new smartphones, the Motorola Z and the Z Force, but one of the coolest things about them is the Insta-Share Projector feature. Using this tech-gizmo which is available for any of these two flagships you can basically turn any flat surface (a wall most probably) into a 70 inches screen, with the Insta-Share Projector add-on, courtesy of MotoMods. Truth be told, the Insta-Share Projector module will make us even more dependent upon our smartphones, as they're slowly becoming "Jacks of all trades" if I may use the expression. Basically, the Motorola Z and the Z Force will be able to  transform themselves into ultra-capable multimedia devices which will render your TV obsolete. Using a snap-on module, something similar with, let's say, JBL's SoundBoost, either of the two smartphones will be able to produce a 70 inches large image on your wall, like a regular home-cinema projector. The Insta-Share Projector module attaches itself on the back panel of the smartphone using strong magnets and it transforms your Moto Z into a true-blue projector.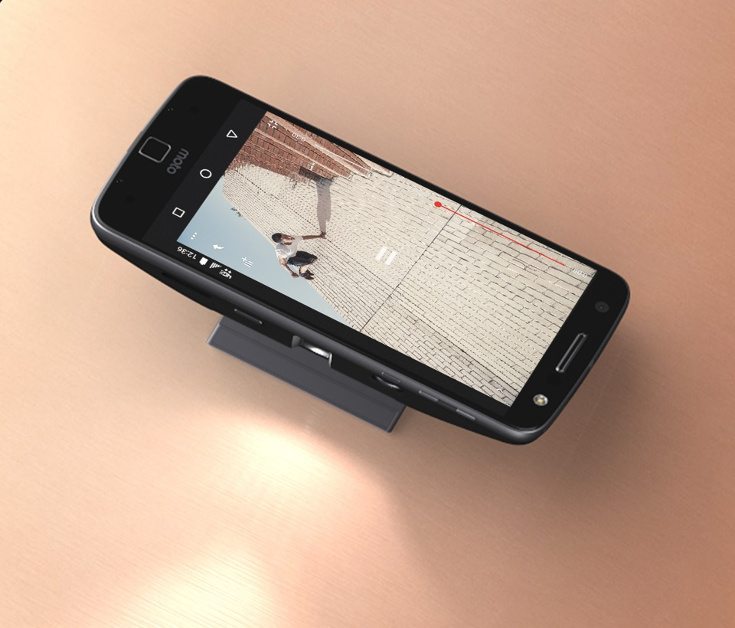 We don't know the tech specs of the Insta-Share Projector as I'm writing this article, metrics like brightness, which are important if you want to watch a high quality movie in your room using your Moto Z as a home cinema. However, to make it even more interesting,  the Insta-Share Projector module comes with an integrated battery which offers an additional hour of extra screen time. Also, you'll be able to project images using the Insta-Share module at virtually any angle. We don't have the exact tech specs nor the price for this module, but we'll definitely know more this summer, when the two flagships will become available on Verizon under the DROID brand. Another interesting info comes from a blogger in Bulgaria, a guy known as  Nixanball, who claims that the prices of the brand new Moto Z and Moto Z Force will be significantly lower when compared to other flagship devices, like the Apple iPhone or the Samsung Galaxy S series. These two are priced currently at $650-$700, hence the price of a Moto Z should be lower, which is as cool as it gets, if the rumor proves to be true.