Moto Z and Moto Z Force Hit the World!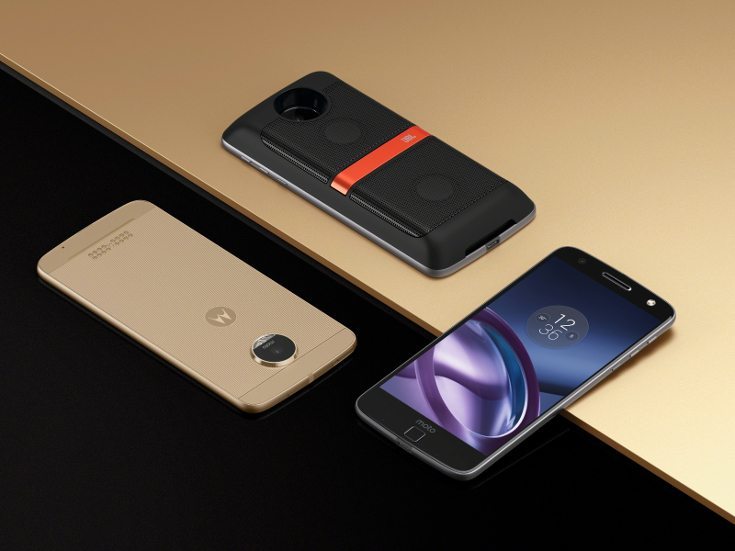 It seems that at least once in a while, the rumor mill has it right from the beginning and the same theory applies to the latest Moto Z and Moto Z Force. These two droids were officially announced today by Lenovo (we expected just one actually) and they're basically two flavors of the same flagship. The differences are subtle, but both of them are powered by a Qualcomm Snapdragon 820 system on chip and feature a 5.5 inches wide QHD AMOLED display. The Moto Z is the sexier version of the bunch, as it's thinner and sleeker, while the Moto Z Force has a larger battery and a shatter proof screen, being more of a "man's smartphone" sort to speak. Also, the force is stronger in the Moto Z Force, obviously.
The Moto Z is razor thin, i.e. 5.2 millimeters and it features a high-end built, made from stainless steel and aluminum (aircraft-grade supposedly). The display is a 5.5" QHD AMOLED variety, it runs on the aforementioned SD 820 and it comes with 4 GB of RAM and 32 or 64 GB of internal memory capacity. The main camera on the back has a resolution of 13 megapixels and it comes fully loaded with all the high-end features you'd expect from a flagship, things like optical image stabilization, laser auto-focus and a dual tone LED flash. The secondary camera is a wide-angle lens with a resolution of 5 MP. The smartphone also features a USB Type C port, a water repellent coating and a fingerprint sensor, being powered by a 2600 mAh battery and it runs on Android 6.0.1 Marshmallow, as expected.
Now, talking about the right stuff, the Moto Z Force is a tad thicker, i.e. 6.99 millimeters, it packs a bigger 3500 mAh battery and a better camera (21 Megapixels) with an F/1.8 aperture. Otherwise, these two smartphones are virtually identical. The main selling point of the two flagships is the latest gizmo revealed by Lenovo , namely the MotoMods, which are basically modular accessories that can be attached on the smartphone's back panel via magnets. Both the Moto Z and the Moto Z Force will start selling this summer in the US on Verizon and in September for other markets.