Sleek iPhone Pro concept includes Apple Pencil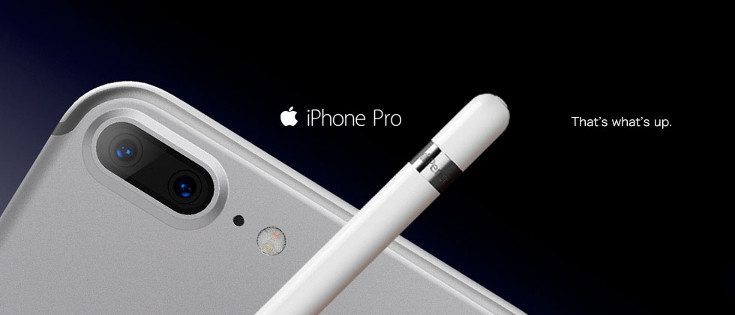 If you keep up with the trends in the design world, Martin Hajek is a name that may be familiar. The Apple iPhone Pro is the latest smartphone concept from the designer, and it gives us a glimpse of one feature we may see sooner than later.
Apple has found themselves in a bit of a pickle lately. While they shook things up with a bigger iPhone, the design has grown a bit stale and many expect them to go "edged" within the next year. While we wait, we have new 3D concept renders of the iPhone 7 Pro, which has a couple of features we feel would be crowd pleasers.
Martin Hajek's vision of the iPhone Pro is sleek and sexy, but not too futuristic looking to be considered far-fetched. You can clearly see an Apple Pencil as well, which gives it a bit of a Note vibe although there's no slot for the pencil to slide into. That could have to do with the second feature, a Smart Connector.

Thus far, the Smart Connector has only shown up on the iPad Pro but has been rumored for future iProducts including the iPhone 7. This would allow the company to pull off some cool tech tricks while letting customers use accessories like the Apple Keyboard or Apple Pencil. Needless to say, both features could eventually find their way to future products, just don't hold your breath for a Note competitor this year.
Apple aficionados haven't gone for the pitchforks yet, but the company could definitely stand to shake things up and borrow a few pages from Samsung and other Android manufacturers. At the moment, they don't have an Edged device or even a proper Note competitor, both of which would make the company money hand over fist. For now, we'll have to ponder over renders and concepts like the iPhone Pro and wait to see what Apple has in store for us in 2017.
via – GSMarena