Panasonic P75 arrives for India with massive 5,000mAh battery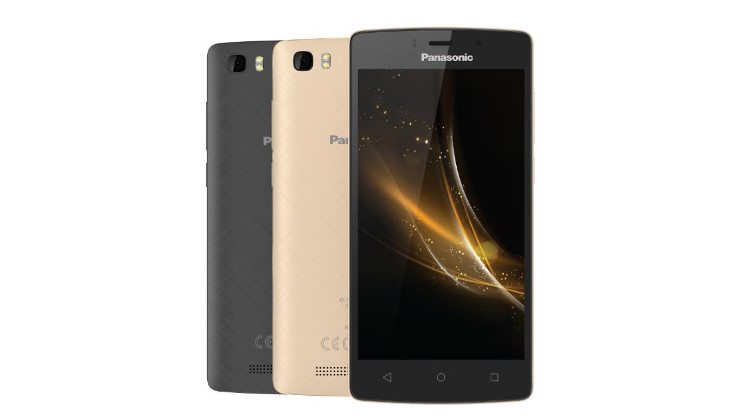 If you reside in India or China, you don't have to look too hard if you want a smartphone with a huge battery. Well, you can add one more device to the list with the Panasonic P75, which has just been announced for India with a large 5,000mAh juice box.
As fancy as smartphones are these days, they turn to worthless bricks when those batteries run dry. While there are many ways to grab a quick charge, you are better off if your handset has a big battery to begin with. If you need a lot of power from your handset, the Panasonic P75 could be a wise option and the rest of the specs aren't half bad either…
In the design department, the Panasonic P75 looks like any other handset from the front while its backside features a textured pattern. The display is listed at 5-inches and sports a resolution of 1,280 x 720 and the chip running the show is a quad-core MediaTek MT6580 which is clocked at 1.3GHz. The processor gets a bit of help from 1GB of RAM, and the storage is listed at 8GB but expandable through a microSD card slot.
When it comes to connectivity, the Panasonic P75 has most of the things you look for with Wi-Fi, GPS, Bluetooth 4.0, and 3G. The front-facing camera should be more than sufficient for most at 5MP while the rear camera clocks in at 8MP and has a Dual LED flash. As mentioned, the Panasonic P75 sports a large 5,000mAh battery and will arrive at your doorstep running Android 5.1 with the Sail UI on top.
As you can tell from the specs, the Panasonic P75 isn't the speediest device in their arsenal, but it will get the job done for most folks. The handset is pricey accordingly as well at Rs. 5,990 or around $88 bucks if you live in the states. The device will be available in Gold or Sand Black and comes with a free screen protector to boot.
via –91mobiles