Vivo X7 Teasers Confirm Helio X25 and 6GB of RAM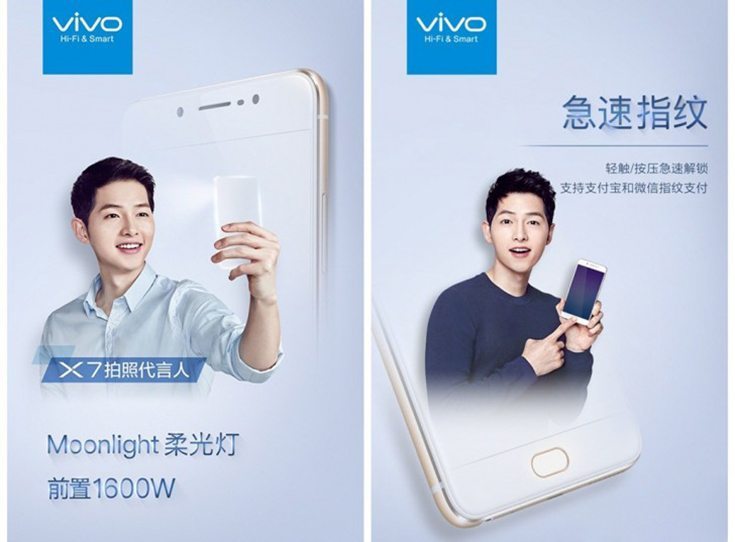 Vivo has been teasing the all new Vivo X7 for the past two weeks. Rumors suggested that the phone would be one of the first in the world to come with a transparent design. The teasers showed the same and it is already raking up a lot of attention. The all new Captain America: Civil War movie had Robert Downey Jr. a.k.a Tony Stark a.k.a Iron Man using a transparent concept phone from Vivo. This led to speculations that a transparent phone is indeed in development and may come out soon.
But the new teaser tells a different story. It doesn't show a transparent Vivo X7 but shows off a 16 megapixel front camera with a front facing LED flash. A lot of information about the phone's hardware have also surfaced.
Vivo X7 is not a flagship offering from Vivo and will concentrate more on the camera-centric crowd. It has a 5.2inch Full HD display and for the first time, houses a fingerprint scanner on the home button. Vivo has always placed the fingerprint scanners behind the phone and this is a first for Vivo.
The phone won't be powered by Qualcomm's latest and greatest SoC, the Snapdragon 820. Instead, it will be powered by MediaTek's Helio X25 deca-core SoC. Â That is a powerful chipset and is used inside the Meizu Pro 6 and LeEco Le 2 Pro. There is also a mammoth 6GB of RAM to go along with the deca-core processor, but that is the high end model of the phone which comes with 128GB of internal storage.
There is also a base model that comes along with 4GB of RAM and 64 GB of internal storage. The battery is pretty mediocre at 3,000mAh and it is slightly underpowered for such a powerful device. The base model of the phone is expected to be priced just over $400, while the high end model comes just under $500.
via – GSMArena