Lumia 950 XL gets the BOGO treatment in the US and Canada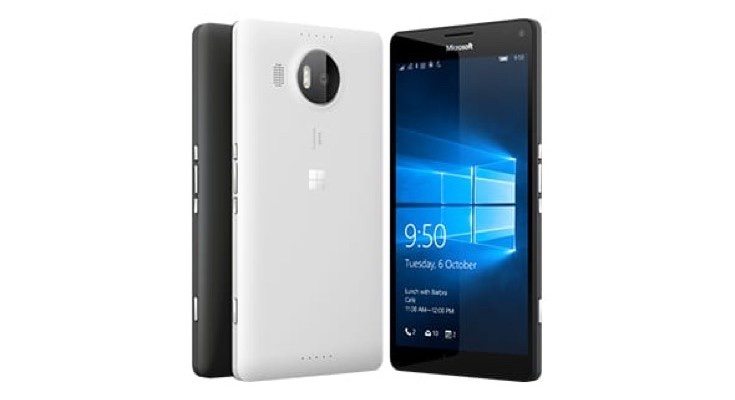 If you're looking for a deal on one of the more powerful Windows 10 phones you can buy, we've got a good one for you today. The Lumia 950 can be yours for the low price of free, as long as you are willing to pick up the Lumia 950 XL as well and reside in the states or Canada.
Normally when we see BOGO deals, it involves two of the same handset. That isn't the case this time around as you have to buy the Lumia 950 XL if you want its smaller sibling for free. Considering the latter goes for around $550 unlocked, it's quite the bargain if you are in the market for two solid Windows handsets.
As a refresher, the Nokia 950 XL has a large 5.7-inch QHD panel and is powered by a Snapdragon 810 and 3GB of RAM. It's solid in the camera department as well with a 20MP rear camera and 5MP front-facing snapper. Other features that make it well worth a look include 4G LTE, 32GB of expandable storage, an Iris Scanner, a Type-C US port, Windows 10, and a 3,340mAh battery.
While the Lumia 950 XL is the larger of the two handsets, the Microsoft Lumia 950 is certainly no slouch. The display drops down to 5.2-inches but still carries the same QHD resolution along with the same amount of RAM and storage capacity. The processor takes a bit of a hit with a Snapdragon 808, which is the only remaining difference between the two aside from the 3,000mAh battery.
Regardless of which side of the border you reside, the BOGO deal is live for folks in Canada and the states from now until June 27. That said, you may want to move quickly while supplies last. The Lumia 950 XL is currently available in Black or White for $649 unlocked from the Microsoft Store in the U.S. and Canada.
via – MSpoweruser