Thinner Kindle E-reader announced with 4GB of Storage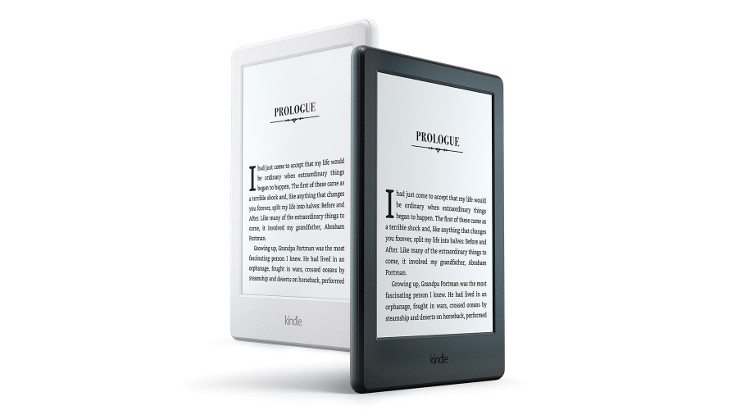 Amazon has unleashed a brand new e-reader for bookworms dubbed the "All New" Kindle E-reader. As you might suspect, they have given the slate the incremental upgrade treatment while still keeping the price affordable.
Before there was the Fire, there was the Kindle, and Amazon has moved boatloads of their popular e-reader over the years. The all-new Kindle E-reader is the latest tablet to continue the tradition, and while it is still far from powerful, they have upgraded a key area that may draw in a few new customers.
The new Kindle E-reader is said to be 11% thinner and 16% lighter than the previous models with measurements of 160mm x 115mm x 9.1mm and a weight of 161grams. The 6-inch display will be easy on the eyes whether you are in the dark or in full sunlight, and it has a resolution of 167ppi. It doesn't emit that nasty "Blue Light" either, so you won't be as likely to be kept up all night with the new e-reader.
The big addition to the new Kindle E-reader would be in the storage department as it now has a whopping 4GB of space. That will allow for thousands of books and should be more than sufficient for readers. It has Wi-Fi as usual, but the listing also mentions something called VoiceView, which is a screen reader that uses the readers Bluetooth audio. As for the battery, we don't know the size although it is listed as being able to go for "weeks" according to Amazon.
Once you are used to using a regular tablet on a daily basis, a Kindle E-reader seems a bit meek, but it is a great device for book lovers and easy on the eyes…literally. It's also very affordable at $79.99 with their "Special Offers" setup or for $99 without. Pre-orders are open for the new All-New Kindle E-Reader, which is set to debut in White or Black on July 9th.