Xiaomi Mi Qicycle announced for China with $460 price tag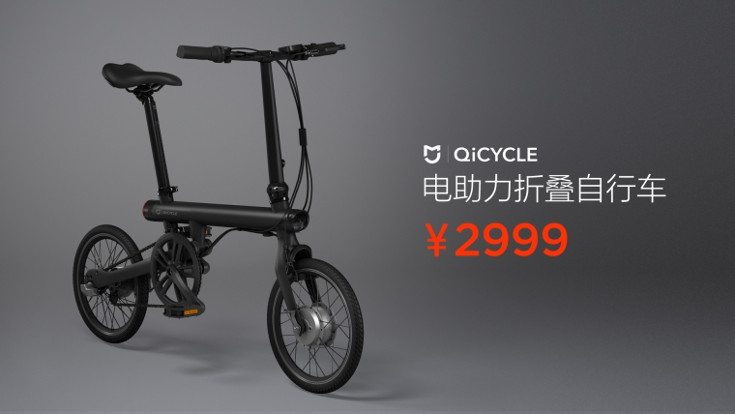 It's been a busy week in the smartphone world, and one gadget that isn't quite as portable flew under our radar. The Xiaomi Mi Qicycle was officially announced, and while it's not the type of thing anyone will be able to stroll out and get, it's quite interesting nonetheless.
If you follow our site, you know Xiaomi makes many more things besides smartphones and slates. While the mobile arena is its bread and butter, they have slowly started branching out into other areas including personal transportation. The Mi Qicycle is their second attempt at a high-tech bike and it is a whole lot cheaper than the Qicycle R1 with its insanely expensive price tag.
At first glance, the Xiaomi Mi Qicycle will look a little odd to most folks. There's a good reason for that though as it is electric, and you can actually fold it up and take it with you on the go. The bike is fairly light as well at 14.5 kg, which is impressive considering it has a 250W motor on board along with several other goodies. It's not as high-tech as its brother but is a connected bike with several smart features.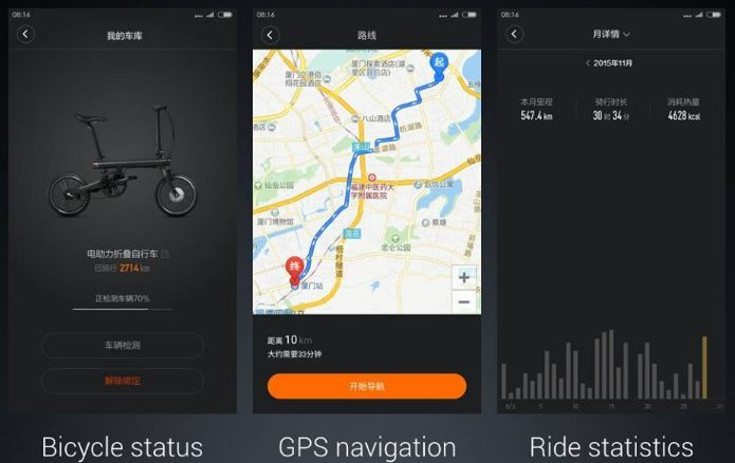 The Xiaomi Mi Qicycle has a small display on the handlebars that gives you the scoop on your bike and current ride. There's a companion app as well, and the bike has several different modes with Power-Saving, Fitness, Extra Power, and Balanced. In addition to the GPS navigation and various stats, the bike sports something called IDbike TMM. This will measure the torque during a ride and adjust the power depending on how hard you hit the pedals.
The engine that makes the Xiaomi Mi Qicycle go is a 250W 36V high-speed motor, and it will get its juice from the same battery used by Telsa, the Panasonic 18650, which is said to provide a ride of around 45km on a charge. Other features to note include a Shimano Nexus 3-speed gear hub and a bit of smart tracking of calories burned, distance, and various other metrics.
Like the Smart Bicycle that came before it, the Xiaomi Mi Qicycle is not going to be widely available unless you reside in China or the Far East. Given the price, we're sure a few tech heads will go the import route as well, as the Xiaomi Mi Qicycle is listed at 2,999 Yuan, which is around $460 in the states.