The Basslet Band puts a Subwoofer on your wrist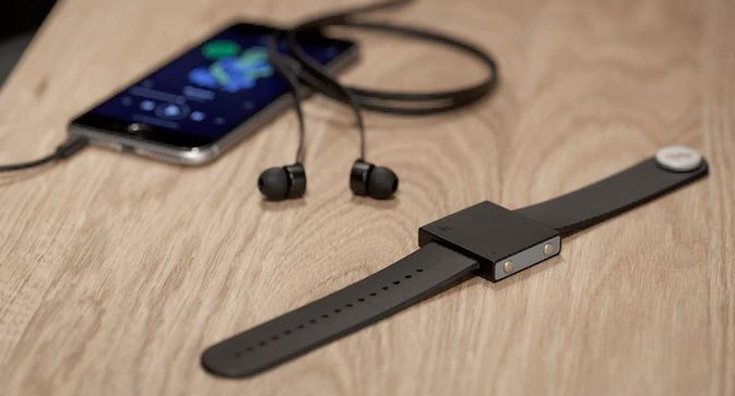 When it comes to Bass, you either love it or hate it… there's really no middle ground. The Basslet Band is a new gadget that has just launched on Kickstarter, and it's something you'll want to check out if you enjoy rattling your neighbors windows.
Smartwatches are becoming a fairly common occurrence on Kickstarter these days, but we have yet to see something like the Basslet from Lofelt. The clever contraption looks like a smartwatch at first glance, but it won't tell you the time nor will it allow you to check up on texts or emails. It's essentially a subwoofer for your wrist, and it looks to be a must-have kind of accessory for gamers or folks that enjoy some extra bump throughout the day.
The minds behind the Basslet band have produced something called LoSound engine, which is capable of reproducing bass frequencies from 250Hz down to 10 Hz. There are a couple of buttons on the side that let you adjust the intensity as well, while the battery is said to provide you with around 6 hours of usage at maximum volume. As for the battery, it can charge up the Basslet in less than an hour.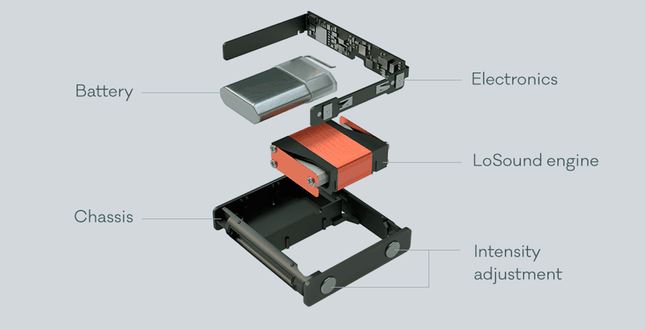 The Basslet isn't going to be a gadget for everyone, but it is the perfect accessory for gamers that love to crank up the volume or the fitness crowd. Having some extra bump with your workout or jog sounds pretty neat, and it is a perfect fit for gaming… especially in Virtual Reality. It's also set to arrive right around the holiday season, when plenty of folks will just be getting their first taste of the PlayStation VR setup, the Oculus Rift, and the Vive.
Lofelt's Kickstarter campaign for the Basslet is already a third of the way to hitting their funding goal, and there's still a month left on the clock. That said, the "Early Bird" tiers are long gone, so you'll have to shell out $158 if you're interested in picking up the Basslet.