Moto E3 Power Gets Wi-Fi Certification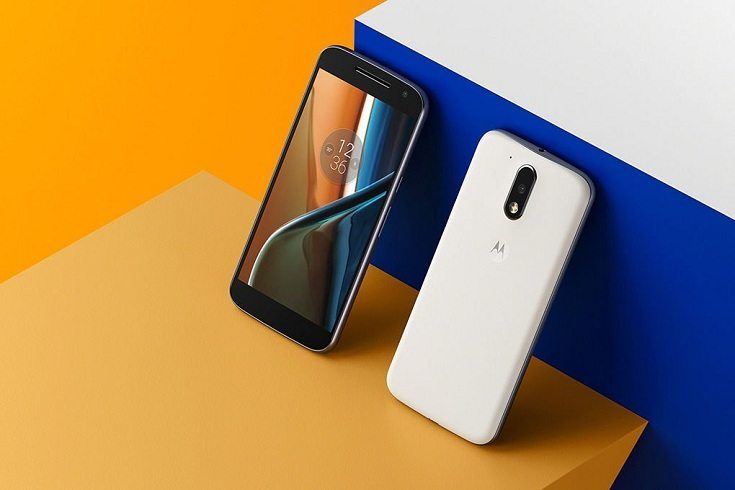 The soon to be released Moto E3 received Bluetooth certification just a few weeks ago and today's news is that it got Wi-Fi certification as well. Putting these two pieces of info together we can safely assume the Moto E3's launching date is imminent. According to the Wi-Fi certification papers, the model number is XT1706 and the name of the game (the branding sort to speak) is Moto E3 Power. But wait, there's more: a device with the XT1706 model number was bench-marked a few months ago, in March, hence we know basically everything about the new Moto E3 Power, hardware wise, so keep reading.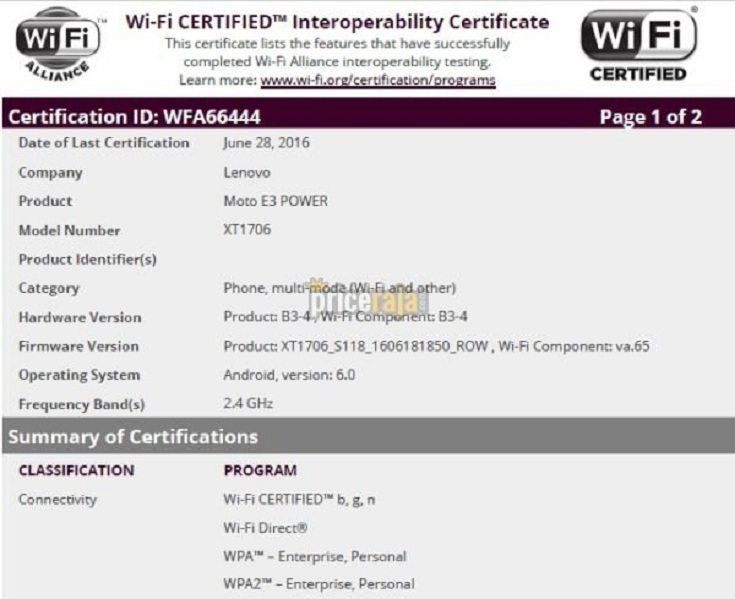 The 3rd gen of Moto E comes with a 5 inches wide display of 720p resolution, an 8 megapixels main snapper and a 5 megapixels secondary one and it will run on a MediaTek MT6735P system on chip, i.e. a quad-core architecture with Cortex A53 processors clocked at 1 GHz, together with 2 gigabytes of RAM and 16 gigabytes of internal memory capacity. Also, we know the Moto E3 Power will pack  Android 6.0.1 Marshmallow out of the box and judging from the specs, what we're dealing here with is an entry level droid, aurea mediocritas or whatever you want to call it.
According to some rumors, the Moto E3 will be launched under a different moniker in specific markets, because Lenovo, the current owner of the Moto brand is better known in Asia than Motorola, hence the E3 might be sold as Lenovo Vibe C2 in some places. And judging from the nearly identical specs, the rumor seems plausible enough. And if it's true, the Moto E3 Power will share the 2750 mAh power-plant with the Vibe C2. And talking about rumors, it's also probable that the Moto E3 Power will feature a finger print sensor, as Lenovo recently announced that all their devices following the Moto G4 will come with biometric capabilities. The rumor also gave a quote about the pricing, which is supposedly around $100 or INR 7000.