Mythical OnePlus Smartwatch concept shown off by the company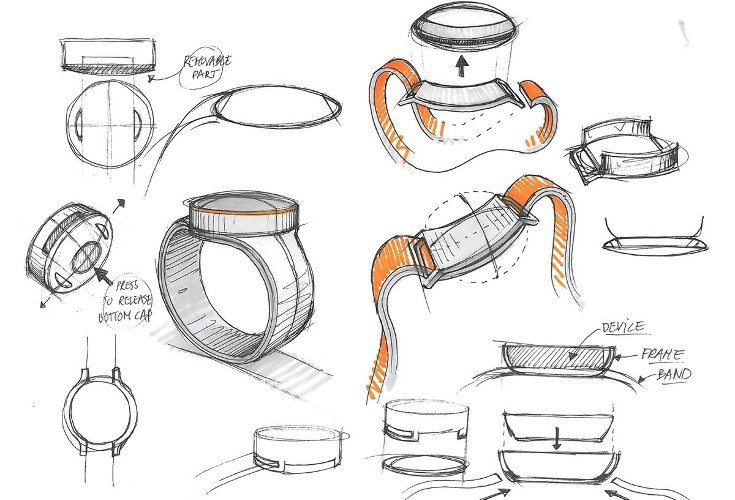 Like HTC, OnePlus was said to have a smartwatch in the works a few years ago. While that device never hit the streets, today we're getting a look at what might have been thanks to the company's co-founder Carl Pei.
When a company is trying to get its feet off the ground, it's usually a good decision not to spread yourself too thin. Not long after the original OnePlus dropped, we got wind of a OnePlus smartwatch although the details were light. Not long after, a sketch showed up giving us an idea of the design, and today we have another doodle straight from Carl Pei.
The new sketches of the OnePlus smartwatch are from sometime last year, and line up with the previous leaks regarding the mythical device. No details were given, but it appears as if it would have been modular to a degree with a removable "brain" that can be slapped into a series of bands at will. There is a removable bottom cap as well, and it would have been right at home with the circular smartwatches that dropped last year.
If you are holding out hope that the OnePlus smartwatch is still in the works, we're going to dash them unfortunately. Pei's tweet summed it up nicely by saying, "What could have been but never will be" which means that version of the device is dead. That said, we could always see a reboot of the idea in the future although we feel the company is better served focusing on their handset lineup for now.