Galaxy Note 7 design possibly confirmed through Case leak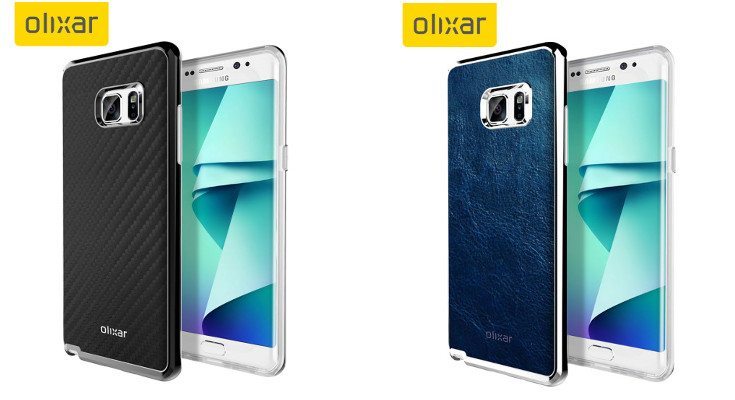 Anytime a new flagship drops, manufacturers of accessories rush to get the leg up on their competition. That means we occasionally get case leaks, and that's what we have today as the Galaxy Note 7 design may have leaked courtesy of a new case.
Whenever Samsung gets ready to release a new Note, people tend to get a bit excited. There is a good reason for that considering it is usually a beast although last year consumers weren't as thrilled over a couple of omissions. One of those would be the missing Edge as plenty of folks had assumed we would see an Edged Note. Well, those mobile prayers may be answered this time around if today's Galaxy  Note 7 case leak and previous rumors pan out.
Mobile accessory maker Olixar has put up renders of several new Galaxy Note 7 Edge cases. As they say, a picture is worth a thousand words, and in this case, it is the truth. The pics clearly show an "Edge" on the Note 7, which is great news if they are legit and you dig the Edge. On the flipside, no cases for the regular flat model were shown, so we still don't know if we'll have a variant or not. Prepare the pitchforks if that turns out to be the case.
All signs point towards the Samsung Galaxy Note 7 release arriving with an Edge this year, and you can bet the farm it is going to bring in boatloads of cash for Sammy if an when it lands. If the recent release rumors prove true, we will see the Galaxy Note 7 Edge up close and personal in August when Samsung unveils their next flagship to the world.
Are you hoping for an Edged Note or do you prefer the old flat model?
via – SamMobile      source: Mobilefun