Vivo X7 and X7 Plus Unveiled in China with 16MP Front Camera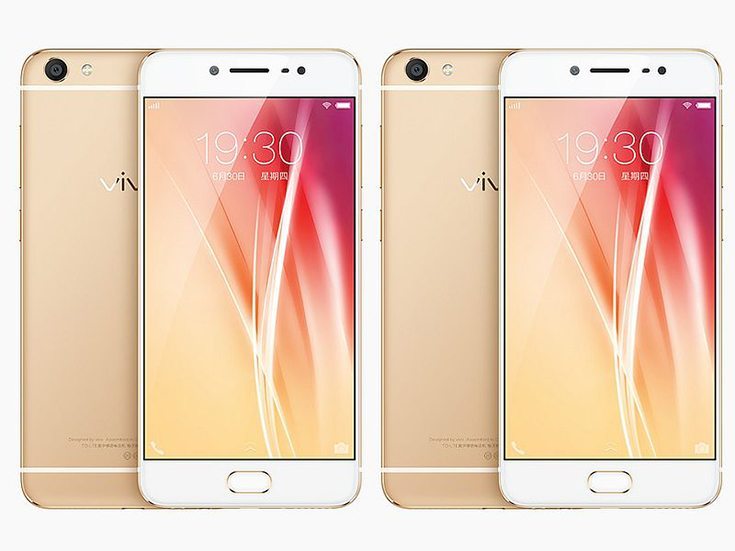 After being rumored to be the first transparent smartphone, Vivo has finally announced the Vivo X7 and X7 Plus in China. For starters, they are not transparent smartphones. All of their specs and designs were leaked and confirmed earlier itself and the unveiling confirms all of this. The smartphone duo has been launched targeting the selfie-centric crowd. As the title of this post indicates, the front camera on both the phones is a 16MP shooter. If that's not enough to take the perfect selfie, I don't know what is.
The phones have a host of features that are also available on the iPhone. The most prominent feature is the Night Shift feature, which removes all the blue color from the screen to reduce the strain on the eyes. Then there is the Moonlight feature, which uses the whole screen as a flash to enhance selfies in low-light conditions. The whole screen flashes to improve the lighting. Lastly, there is ID Wake which enables the user to double tap the screen to wake the phone.
Both the Vivo X7 and X7 Plus share a lot of the same features. The X7 comes with a 5.2-inch Full-HD display while the X7 Plus comes in with a larger 5.7-inch Full-HD display. Both the phones have the Snapdragon 652 under the hood along with 4GB of RAM and 64GB of onboard storage. They also have a fingerprint scanner on the home button. In the camera department, they both have a 16 megapixel front facing camera.
Coming to the differences, the Vivo X7 and X7 Plus have a 13MP rear camera and a 16MP rear camera respectively. The smaller phone has a 3,000mAh battery while the larger one has a 4,000mAh battery. Even though they were unveiled together, they are set to be released on different days. The Vivo X7 will be up for grabs on the 7th of July for $375. Vivo X7 Plus is expected to come out on July 15th, but they have not confirmed it yet.
via – GSMArena
Source – Vivo (Chinese)