Sharp 507SH announced as part of the Android One family in Japan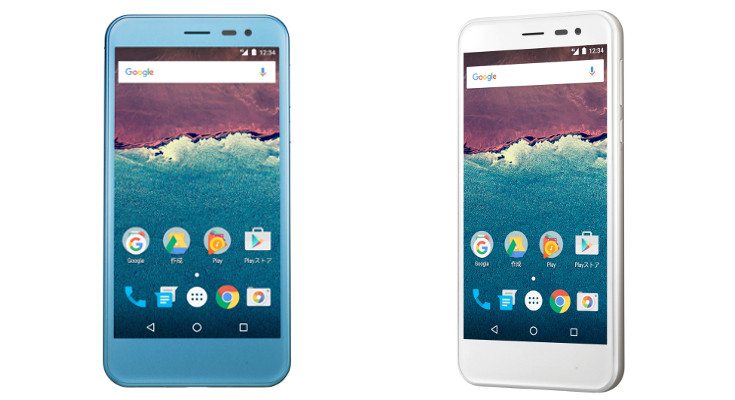 There hasn't been a lot going on in the Android One world lately, but a new an unexpected player has just entered the game. The Sharp 507SH is the latest member of the Android One family, and it has just been announced for consumers in Japan.
When word of the Android One initiative first broke, folks got a wee bit excited. Who wouldn't be interested in a Vanilla Android device with a cheap price tag and solid specs? Apparently, plenty of consumers as the first wave didn't exactly take off considering there were handsets with a similar price point and better specs. Things have changed a bit since then, and the Sharp 507H is actually the type of Android One handset that should have launched initially.
The Sharp 507SH will debut with a 5-inch IGZO LCD panel sporting a resolution of 1,280 x 720 with 2.5D edges and Gorilla Glass 4 on top. It's going to have some pop with a Snapdragon 617 and 2GB of RAM, while the storage clocks in at 16GB… and is expandable. As you can tell from the Sharp 507SH specs, it isn't the type of Android One handset we are used to seeing and it actually gets better.
On the backside of the Sharp 507SH, you will find a 13MP sensor with a back-illuminated CMOS sensor. The front-facing camera isn't as fancy, but more than sufficient at 5MP. Connectivity options include Bluetooth 4.2, Wi-Fi, 4G LTE, and NFC. The device will draw its power from a 3,010mAh battery and features rapid charging support to boot. Throw in stock Android, 18-months' worth of updates, and water-resistance through the IP55/58 tag, and you've just met the Sharp 507SH smartphone.
While Sharp seems to have hit all the right notes for the Sharp 507SH, the pricing is still up in the air. We'll be curious to see if they can price it as cheaply as some of the previous Android One handsets we've covered, and should find out shortly when the phone goes on sale in Japan through Y! Mobile later this month.
via – Engadget Japan