Memories by Snapchat Allows Users to Create Stories from Snaps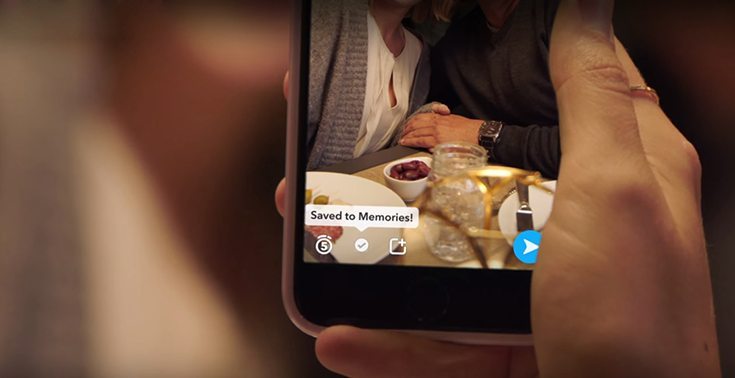 Snapchat has announced a brand new feature on the app, dubbed Memories. Snapchat Memories offer users the option to create stories from the snaps that they've taken. According to Snapchat, the feature helps users to find pictures much more easily and can create and share stories. The feature will be made available in phases and the first batch of the update will start rolling out by next month. A Snapchat representative will send over a snap to you when the update is ready for you.
How do you use Memories? It is as easy as pie. All the snaps that you've taken will appear in the Memories section. Just swipe up from the camera to access it. Each time you take a snap, you'll get confirmation that it has been saved to Memories.
Finding snaps is now really simple, just type in keywords related to the snap and it will be displayed. The main aim of this feature is to create stories from the snaps. To create a story, swipe up to open your snaps. Then, press and hold down on a particular snap to select it. After that select the 'My Snap' button at the top and choose 'Create story from this snap'.
This would be the time to select any additional snaps that you'd like to add to your story. Pictures that were taken before 24 hours would have a frame with a timestamp. If you don't want others to see some of your snaps, you can save them to a separate section by clicking on 'Move to My Eyes Only'. You can lock them up with a passcode so that you don't end up being embarrassed in front of your friends.
All your photos that are being saved to the Memories section will be saved to the Snapchat servers. But photos in your Gallery or Camera Roll, will not be saved. If this feature is not meant for you, select the save location as 'Camera Roll Only'.