Alcatel Dawn hits Virgin and Boost Mobile for $69.99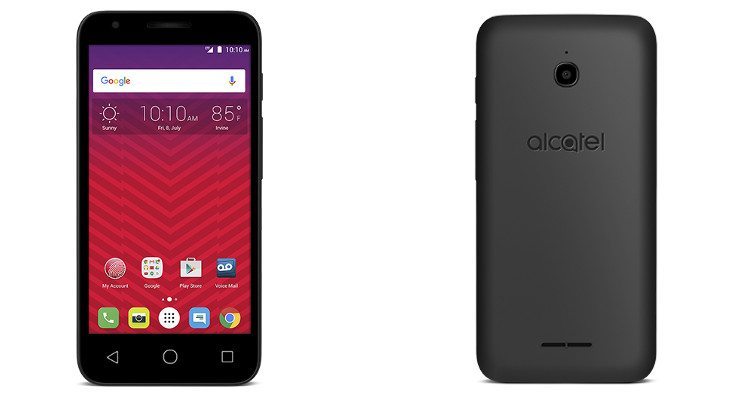 Pre-paid options have gotten considerably better over the years. Consumers are no longer stuck with lowly specs, and outdated OS's appear to be a thing of the past as well. The Alcatel Dawn proves that point as the affordable handset is rolling out with Android 6.0.
The Alcatel Dawn is headed to Boost and Virgin Mobile as an entry-level option for pre-paid customers pinching pennies. It is far from a beast, and the main feature would be the OS, which is listed as Android 6.0. It's also fairly small measuring 5.2" x 2.56" x .39" with a 4.5-inch TFT display sporting a resolution of 480 x 854. As you can see in the photo, it is average in the looks department with three familiar buttons on the front and thick bezels.
We do not know the brand of the chip making the Alcatel Dawn purr, but it is listed at 1.1GHz and is of the quad-core variety. There is 1GB of RAM and 8GB of storage under the hood as well with expansion coming courtesy of a microSD card slot. Other features to note include a 5MP rear camera, .3MP front-facing camera, 4G LTE, and a 1,780mAh battery.
If the Alcatel Dawn seems like a good choice for you, it is already available through Boost Mobile and Virgin Mobile in the states. Both carriers list it at $69.99 with free shipping at the links below.