Samsung Galaxy S7 Active Gets Water Tested by Consumer Reports and Fails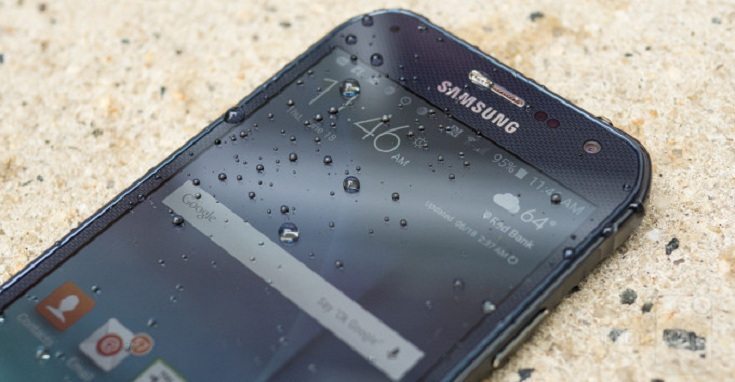 We all know and love Samsung smartphones and they're number one in the world for a good reason; however, the latest and greatest of them all, the Samsung Galaxy S7 Active broke its cherry today courtesy of Consumer Reports and guess what: the news are not that awesome as one would think. The good people from Consumer Reports put the Galaxy S7 Active's pedigree to the test, the IP 68 certification respectively.
More precisely, the smartphone was immersed in water, as per its specifications and it failed twice in a row. As you may already know, if you're a fan of the brand or an avid reader of our website, the Samsung Galaxy S7 Active is a high end smartphone which also boasts its water and dust resistance. And after being put to the "water test", two different devices that is, well, they were both killed in action.
However, it seems like the company has its bases covered, as  it's using a nice flavor of legalese if you're reading the paperwork carefully. The manual  says, let me quote it: "your device is not impervious to water damage in any situation." In real life, that translates into "your device is not impervious to water damage". Let's see now what the longstanding and truly independent Consumer Reports publication actually did, check out the video:
Long story short, the Samsung Galaxy S7 Active smartphone which is supposedly rated to withstand with flying colors a 5 ft water immersion for up to thirty minutes (that's what the IP 68 certification means) was put inside a water tank at 2.12 psi of pressure, in order to simulate the aforementioned conditions. After half an hour, the end result was catastrophic for both smartphones, because these guys tested not one but two devices. Both were severely damaged in the process. The moral of the story is what, don't get your hopes too high even when it comes to high end smartphones? What do you think? Feel free to comment in the dedicated section below.
Source: Consumer Reports